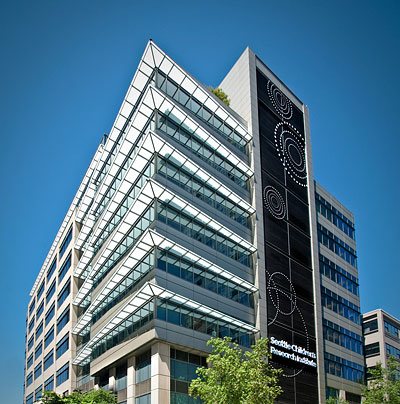 CF Research Translation Center and Research Development Program
University of Washington
UW Health Sciences, K-359A
Microbiology, Box 357242
Seattle, WA 98195
Seattle Children's Research Institute
1900 9th Avenue
Jack R MacDonald Building
Seattle, WA 98101
Microbiology Core Services
The CFRTC Microbiology Core serves to organize the existing resources at the UW and SCRI into a fully accessible set of tools and reagents, provides training in special microbiology techniques, and develops new microbiology resources for CF researchers. Specifically we:
Provide resources to investigators who want to understand the evolution of bacterial pathogens subjected to the selective pressures in the CF lung, and going forward in the CF intestinal tract. These resources include a vast collection of bacterial isolates from CF patients.  

REQUEST CF BACTERIAL ISOLATES

Provide resources and training for investigators seeking to develop new anti-bacterial therapies for the treatment of CF.
Provide resources and training for investigators who want to assess new therapeutic approaches by using antibiotic-tolerant bacterial biofilms. Develop new tools for the study of bacterial biofilms.
Distribute mutants of the well-studied PAO1 strain of the CF pathogen P. aeruginosa to enable rapid progress by investigators seeking to assess the significance of molecular pathways to P. aeruginosa or to study the mechanisms of sensitivity and resistance to novel agents. Mutant strains may be requested by going to the Manoil Lab website.
Provide expert service enabling basic metabolic profiling of bacterial species or bacterial mutants.
Develop new routine assays for antimicrobial activity testing that might better represent the susceptibilities of clinical isolates when they exist in situ.
Provide a unique CF Core Center of Excellence poised to provide technical capabilities to aid researchers in future investigations of CF microbiology.
Provide resources for CF investigators who want to fluorescently label bacteria for their research.
We seek to streamline these activities to speed the work of local CF researchers and make it easy for new investigators to address microbiological questions in their research. We also seek to provide services nationally, not only to provide specimens and cultures but also to provide and develop new standard assays that can be accessed by investigators anywhere to assess and compare antipseudomonal agents.
Supported by a grant from the National Institutes of Health (NIDDK P30 DK 089507). Please reference this grant number on all publications resulting from support provided by this Core Center grant.