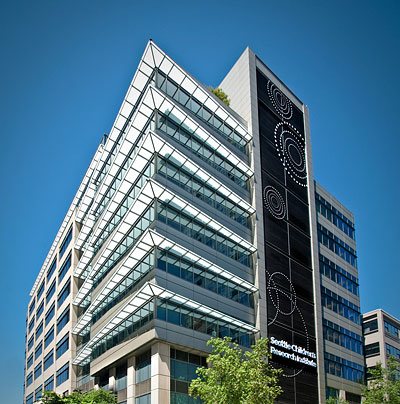 CF Research Translation Center and Research Development Program
Seattle Children's Research Institute
University of Washington
2001 8th Ave
Seattle, WA 98121
206-884-7541
NIH P30 CFRTC Pilot Applications due January 29, 2018
Click hyperlink to download RFA and Guidelines
RFA Description
The NIH P30 Cystic Fibrosis Research Translation Center seeks applications for Pilot and Feasibility Studies focused on development and/or translation of promising laboratory findings that may lead to novel therapies for individuals with cystic fibrosis (CF).
Pilot and Feasibility applications will be awarded starting in June 2018 for up to 2 years at $40,000 – $75,000 direct costs per year. Investigators eligible for pilot and feasibility funding generally fall into three categories: (1) new investigators without current or past NIH research support as a principal investigator; (2) established investigators with no previous work in CF who wish to apply their expertise to a problem in this area; and (3) established investigators who propose testing innovative ideas that represent clear departure from ongoing research interests. It is expected that the majority of the investigators will fall into the first category. All eligible investigators, however, must have faculty appointments and be independent investigators. Postdoctoral fellows or their equivalents are not eligible.
Examples of relevant research topics are:
Promote and expedite the translation of basic laboratory observations into a) better understanding of clinical disease b) improved diagnostic tools for assessing early disease manifestations in CF and/or c) new therapeutic approaches for treating gastrointestinal, hepatic, metabolic (including CF related diabetes mellitus) and lung disease in CF.
Better understand the impact of bacterial genetic factors and phenotypic characteristics on progression of CF lung disease and GI health and utilize these findings to develop improved therapeutic approaches.
Better understand host inflammatory responses to bacterial infection to optimize anti-inflammatory and anti-infective approaches.
Better understand early infection in infants diagnosed with CF through newborn screening.
Applicants use standard PHS 398 forms for completing this application including face page, abstract, detailed budget and justification, biosketch, other support, resources, planned enrollment (for clinical studies) and research plan (limited to 5 pages not including references). Applications must be submitted by January 29, 2018 to Donna Crist at donna.crist@seattlechildrens.org.
For further information, contact Bonnnie Ramsey bonnie.ramsey@seattlechildrens.org, Pradeep Singh singhpr@u.washnigton.edu, or Donna Crist at donna.crist@seattlechildrens.org.
.