Welcome to the Memory and Brain Wellness Center Clinic's Project ECHO Dementia (Extension for Community Healthcare Outcomes) program. Project ECHO Dementia is a learning model in which front-line care providers from around WA State meet in a web-based virtual conference room with an interdisciplinary panel of experts in memory loss and dementia. A brief 15-minute didactic is followed by an hour of case-based learning where everyone at the table is both a teacher and a learner.
All Primary and Allied care providers are welcome. If you support patients living with memory loss or dementia, there is a place for you at the table. To find out more or to sign up, please contact Allyson Schrier, Program Coordinator: allysons@uw.edu
How Do I Participate?
To sign up or subscribe to our ECHO mailing list, please contact Allyson Schrier, Program Coordinator: allysons@uw.edu
2021 Didactics Schedule
3/12/21 Disease Modifying Drugs for Alzheimer's--The Current Landscape
3/26/21 Food for Thought: The Emerging Role of Whole Food, Plant Based Diets in Brain Health
4/9/21 Wound Care for Patients in Long-term Care Communities
4/23/21 Fall Prevention and Dementia
5/14/21 Psych Meds in the Management of Dementia Symptoms
5/28/21 Behavioral Approaches to Managing Behaviors
6/11/21 Elder Abuse, Neglect and Exploitation
6/25/21 Speech Therapy
7/9/21 Artificial nutrition/hydration in advanced dementia
7/23/21 An Overview of Dementia with Lewy Bodies
8/13/21 An Overview of Frontotemporal Dementia
8/27/21 Comprehensive Care Planning Visit Utility and Value
9/10/21 Difficult Conversations: Giving a Diagnosis of Dementia
9/24/21 Capacity Evaluations
10/8/21 Resources for Practitioners, Patients and Families
10/22/21 Managing Mild Cognitive Impairment
11/12/21 Evidence-based approaches to Cultivating & Maintaining Positive Health Behaviors
12/10/21 Cultural Bias in Dementia Care
Didactics, case discussions & ongoing mentoring help participants master:
> Best practices around prevention and risk reduction, early detection and diagnosis, communicating a diagnosis, pharmacological and non-pharmacological interventions, deprescribing, management of comorbidities and behavioral symptoms.
> Billing code accuracy to ensure efficient documentation and appropriate compensation.
> Advance care planning guidelines, managing care transitions, family resources & supports.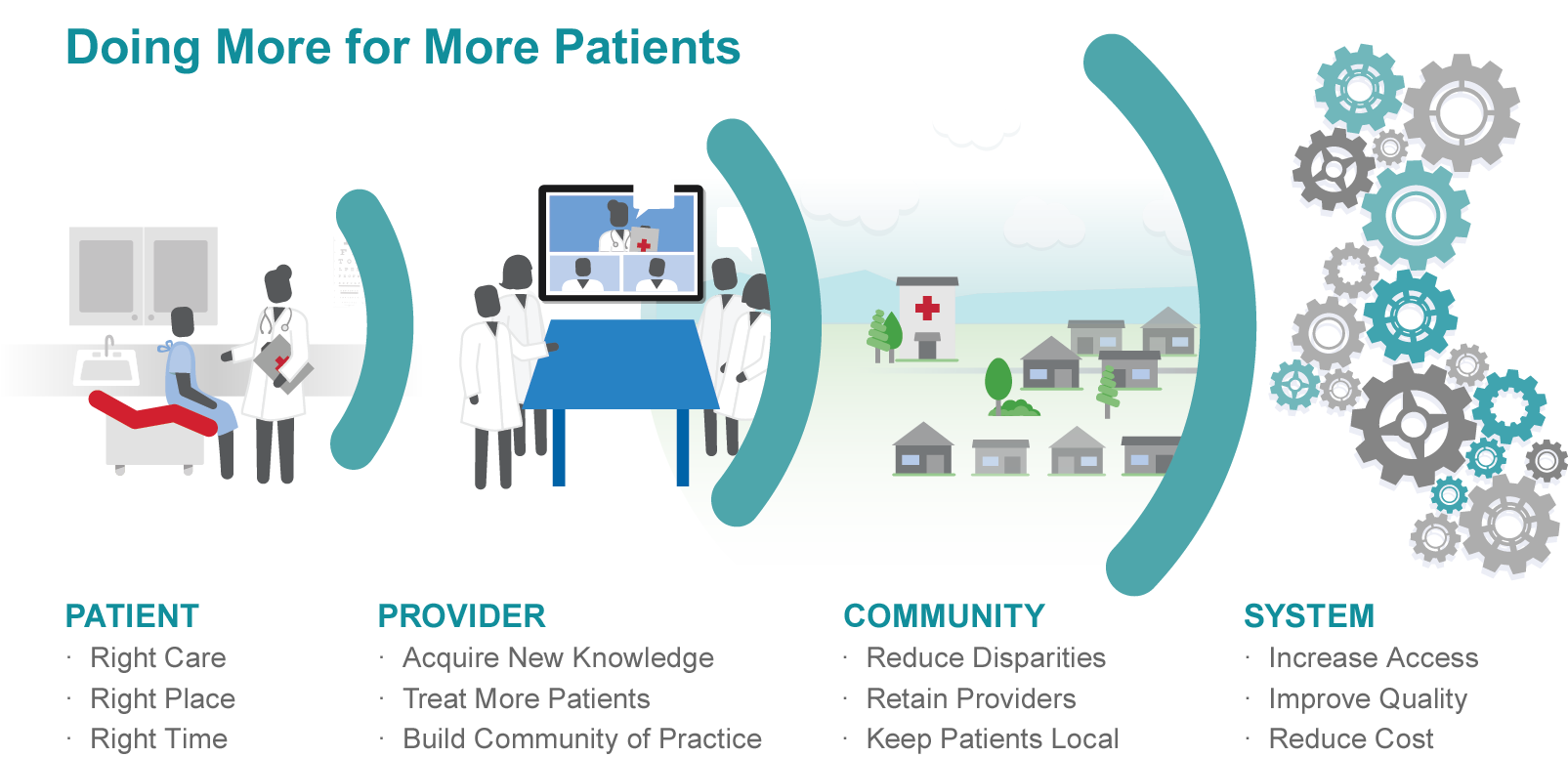 Our interdisciplinary team of specialists
Kristoffer Rhoads, PhD. Associate Professor of Neurology, UW, ECHO Co-Lead
Nancy Isenberg, MD, MPH, FAAN. Neurologist, Swedish Neuroscience Institute, UW Clinical Associate Professor of Neurology, UW ECHO Co-Lead
Karen Clay, MSW. Clinical Social Worker. Memory and Brain Wellness Center, UW
Kimiko Domoto Reilly, MD. Neurologist. Assistant Professor Neurology, UW
Barak Gaster, MD. General Internal Medicine. Professor of Medicine, UW
Trang Le, PharmD. Pharmacist. Overlake Senior Health Clinics, Overlake Hospital
Carolyn Parsey, PhD. Assistant Professor of Neurology, UW
Mimi Pattison, MD, FAAHPM. Regional Medical Director, CHI Franciscan Hospice and Palliative Care
Clinics, providers, patients and their families all benefit
CLINICS improve workflow, charge capture and efficiency.
PROVIDERS master complexity, benefit from peer engagement, earn up to 30 CMEs.
PATIENTS receive improved access to expert care locally, avoid costly trips to specialists.
QUESTIONS
When do sessions take place?
Sessions are held on the 2nd and 4th Fridays from 12:15pm-1:30pm.
How often do I have to attend, and do I need to present cases?
All participants are encouraged to present one case per month.
What if I have follow-up questions?
Case presenters are welcome to reach out to Drs. Rhoads and Isenberg via email or cell phone at any time to follow up on specifics of the presented case.