Memory and Brain Wellness Center, UW Medicine, University of Washington
Promoting the well-being of those living with memory loss and their families.
Exceptional care. Innovative research. Community transformation.
Spotlight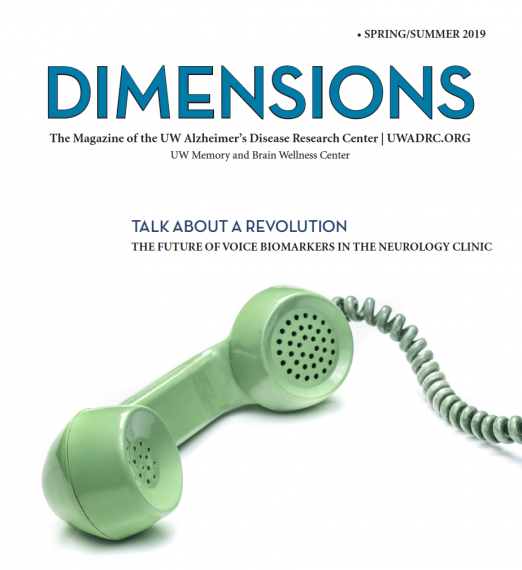 Dimensions Magazine - Spring 2019
The new edition of Dimensions is full of exciting topics: Featured publications - Voice diagnostics - Busting myths about Alzheimer's treatments & diets - Diversity in research participation - Creating legacy while living with dementia - Poetry - Arts Showcase - Dementia awareness in WA State - and much more. Take a dive in! See the link below to read online. Hardcopies coming soon.