Memory and Brain Wellness Center, UW Medicine, University of Washington
Promoting the well-being of those living with memory loss and their families. Exceptional care. Innovative research. Community transformation.
Spotlight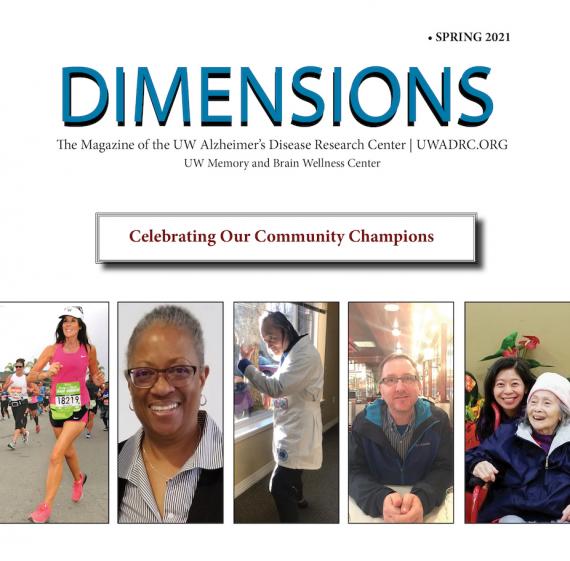 Dimensions Magazine Spring 2021
Amid the challenges our whole world has faced this past year, we have been impressed and inspired by efforts of our community members to make a difference in the world of dementia research, care, and advocacy. The Spring 2021 edition of Dimensions focuses on these efforts!