Memory and Brain Wellness Center, UW Medicine, University of Washington
Promoting the well-being of those living with memory loss and their families.
Exceptional care. Innovative research. Community transformation.
Spotlight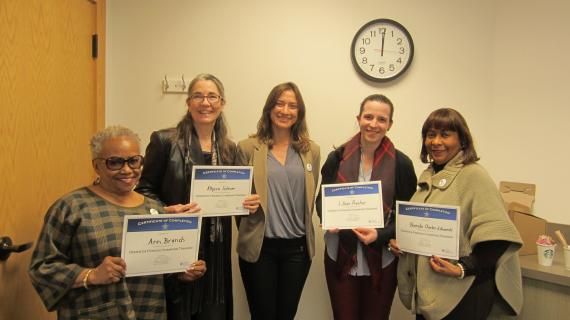 The 'Dementia Friends' awareness and stigma reduction campaign has launched!
We are proud to work with our partners in the Dementia Action Collaborative to launch Dementia Friends, an international dementia awareness and stigma reduction campaign. The first group of trainers completed their training on January 17th and are excited to offer dementia information sessions in their communities. We congratulate these dedicated volunteers! Thanks to support from AARP Washington, Aging and Disability Services Seattle/King County, the Hearthstone and Fieldstone Memory Care.