Virtual Meetings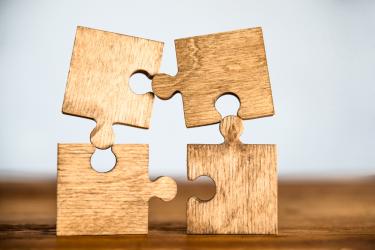 Staying Connected Early-Stage Memory Loss Program (WA State Alzheimer's Association): The Staying Connected educational series is a health promotion and social support program that consists of four weekly 90-minute sessions for people living with memory loss and a companion or care partner. Sessions include a topic discussion, time for socializing and a pleasant homework assignment. Pre-registration is required. Click here to learn more.

Early Stage Memory Loss programs, including support groups and educational seminars, provided by the Alzheimer's Association. 206.529.3868

Coffee Chats for persons with memory loss/dementia (UW Memory and Brain Wellness Center) Online or Phone, 10 - 11 a.m. every Tuesday. Make a cup of coffee or tea and join others living with memory loss or dementia for an informal online social group. Build connections and offer support and encouragement. Participate online or by phone, with a free application called "Zoom." Facilitated by trained volunteers with support from our program manager. Join for just one session, or multiple. Space is limited; sign up by the day before.
Resources
Living with Memory Loss Handbook, by the UW Memory and Brain Wellness Center. Our handbook, Living With Memory Loss: A Basic Guide, has been developed over the past year with guidance from people living with memory loss and their care partners and including personal contributions from our clinic team and other community partners. Download the full version, separate chapters, and content in multiple languages.

On Alzheimers.gov, please visit Tips for People With Dementia

Alzheimer's Association online forum for persons with memory loss

Dementia Alliance International, a network by and for persons living with memory loss

24-hour helpline, 1.800.272.3900, provided by the Alzheimer's Association