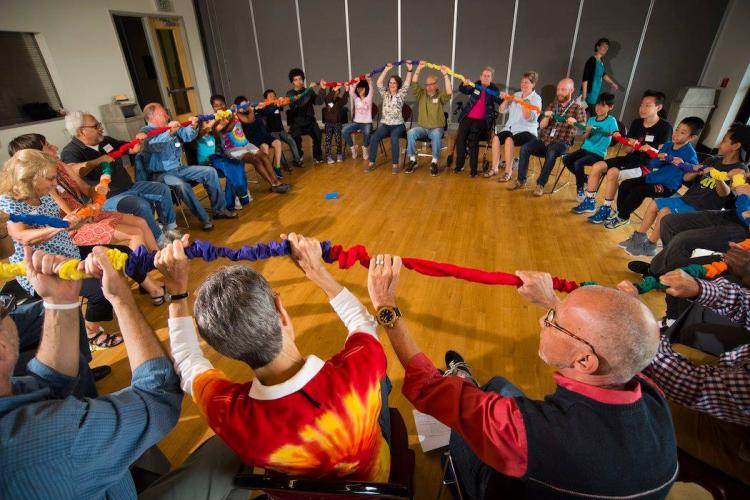 More than 6 million Americans live with dementia with 11 million Americans providing unpaid care for a person with dementia. Everyone can help change the stigma of living with dementia. Join the MBWC and the movement to create dementia-friendly communities in Washington state.
What is a Dementia-Friendly Community?
A dementia-friendly community is one in which people with memory loss and their loved ones are respected and included, and can participate confidently in community life. The UW Memory & Brain Wellness Center is committed to building dementia-friendly communities alongside its partners.
In a dementia-friendly community, everyone in the community - from grocery store clerks to bank tellers to bus drivers – has a basic understanding about dementia and how to be supportive. Community spaces such as libraries, museums, and senior centers offer programs that are accessible to persons with dementia and their families. Meanwhile, systems like health care, transportation, and housing are set up to meet the particular needs of persons with dementia. As a result, people with dementia and their families remain connected and engaged rather than becoming isolated. Click here for an infographic on what a dementia-friendly community looks like.
How can my community become a dementia-friendly community?
If you would like to talk more about how to spearhead dementia-friendly programs and initiatives in your community, please contact our Program Manager for Community Education & Impact, Marigrace Becker: mbecker1@uw.edu, 206-543-2440.