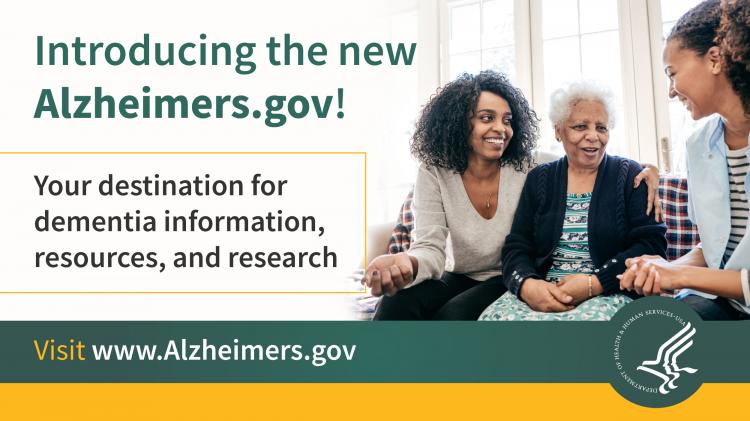 The National Institutes of Health (NIH) has launched a new site designed for people living with dementia, a family members, caregivers, health professionals, researchers, or advocates. It's "your destination for dementia information, resources, and research," the site reads. To develop Alzheimers.gov, the NIH collaborated with people in the dementia community and researchers to ensure an informative, easy-to-use, and empowering website.
On Alzheimers.gov, you will find:
The facts about mild cognitive impairment and the forms of dementia, including Alzheimer's disease-type dementia, frontotemporal dementia, Lewy body dementia, and vasular dementia.
How to find a clinical trial or study
Information to support patients and families
Tips for caregivers and care partners on everyday care
Resources for care providers and researchers
Information on the federal committment to addressing Alzheimer's and Related Dementias
The National Institutes of Health, through the National Institute on Aging, has provided the national network of ADRCs, including the UW ADRC, with continuous funding and research support since 1985. Learn about the important role of the NIH/NIA in our efforts over last thirty years.