Memory and Brain Wellness Center, UW Medicine, University of Washington
Promoting the well-being of those living with memory loss and their families.
Exceptional care. Innovative research. Community transformation.
Spotlight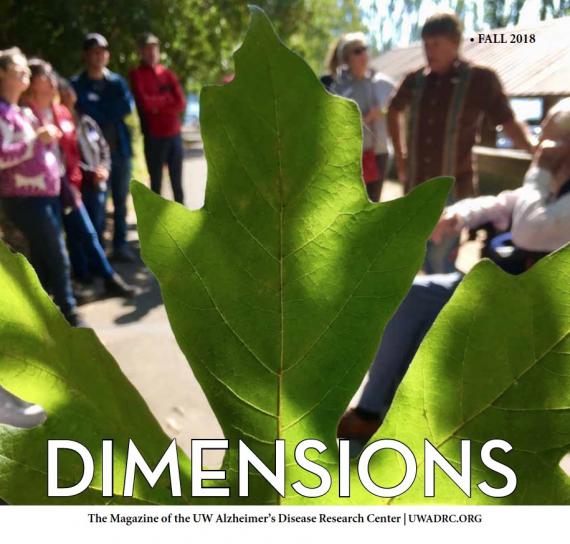 Dimensions Magazine - Fall 2018
Inside: Featured Research, New Faces of our Center, Highlights from the AAIC 2018; Social Citizenship in Cascadia; the Gut Microbiome and Brain Health, In the Garden with Ciscoe Morris, Personal Experiences with Lewy Body, poetry, and so much more.