A Word from Our Director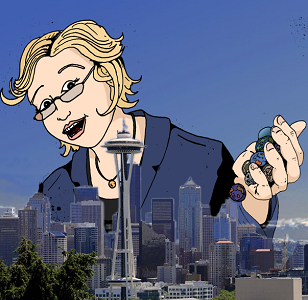 Welcome to our Autumn 2109 Newsletter! It's been another exciting year for the field of astrobiology and the UW Astrobiology Program, and you can read about many of our activities in this newsletter. We hosted the AbSciCon 2019 conference in Bellevue in June, welcomed 9 new students into the program this Autumn, and continued our leadership in astrobiology research and policy. Our featured science describes a new discovery about how the components of cells may have congregated to support the origin of life, and three of our alumni won national awards for leadership in STEM.
Our big focus this summer was hosting the 960-attendee Astrobiology Science Conference (AbSciCon) in nearby Bellevue, and running a day-long primer at UW beforehand for conference-going grad students to learn some of the fundamentals of astrobiology before diving head first into AbSciCon. Being invited to host this conference was a recognition of the prominence of our program on the national stage, and our students, postdocs and faculty took full advantage of the opportunity to also present many aspects of our scientific research. You can read about the science we presented in the article on AbSciCon below.
I'd also like to highlight the excellent work done by UW AB grad Zach Cohen (Chemistry) and his advisor, Prof. Sarah Keller (Chemistry) on discovering what may be a key mechanism in the origin of life on our planet—chemistry that may have the stabilized and co-located components of the first cells. You can read all about this exciting development in our science highlight!
---
UW Astrobiology At a Glance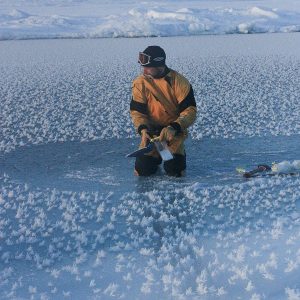 Program Updates
Help us say congratulations to our most recent graduates, join us in welcoming our newest class of students, and see some of the accomplishments and awards the rest of our amazing team have received this year!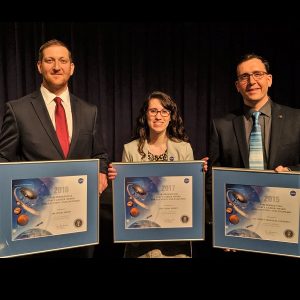 The members of our UW Astrobiology community are simply amazing at what they do and sometimes the media sees that and provides some well-deserved news coverage.
Check out some of the articles which have been written about our community members and their accomplishments over the past year!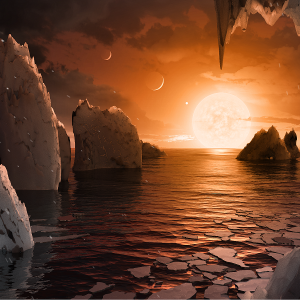 UW Astrobiology grad student Zachary Cohen (Chemistry), and his advisor (Sarah Keller; Keller Research Group, Chemistry) discovered what may be a key mechanism in the origin of life, and published their findings in the Proceedings of the National Academy of Sciences earlier this year.
---
Highlights From the Field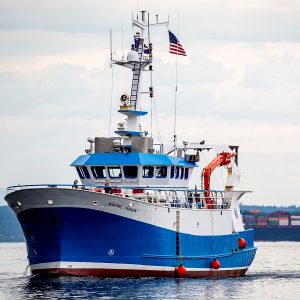 In late October students, faculty, and postdocs of the Astrobiology Program descended on the UW Friday Harbor Labs facility to attend this year's annual workshop.
The workshops are often cited as the highlight of the program and take the students around the country to get hands on experience of working in the field in an interdisciplinary environment. The workshops are a requirement of the Dual-Title PhD program with students being required to participate in 3 workshops in order to graduate.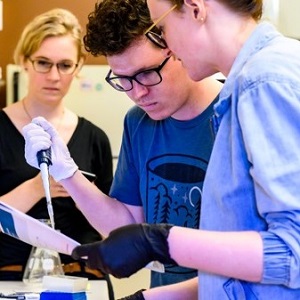 In association with our Astrobiology Workshop last year to Death Valley, Graduate Certificate student Eliah Overbey (Genome Sciences) proposed and led a research project to study the microbe populations living in extreme conditions present in Death Valley. As part of this project Eliah led fellow Astrobiology students in collecting soil samples and conducting DNA sequencing on them.
---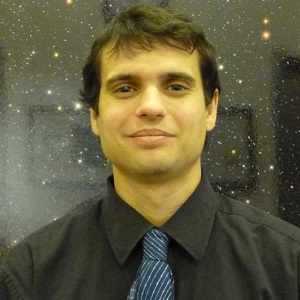 The UW Astrobiology Program has graduated over 50 alumni, who have exciting careers as faculty members, NASA scientists, university researchers, industry specialists and entrepreneurs. In this Newsletter we highlight one of our alumni who is currently on Fire!
Eddie Schwieterman graduated in 2016 with a Dual-Title PhD in Astronomy and Astrobiology and is now a faculty member at the University of California, Riverside where he works with both the Alternative Earths and Virtual Planetary Lab research groups!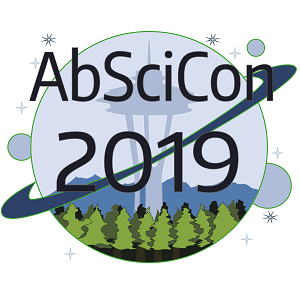 This past June saw nearly a thousand Astrobiologists from all around the world descend on Seattle to attend the bi-annual NASA Astrobiology Science Conference (AbSciCon). This year's meeting saw a strong presence and leadership of UW Astrobiology students, faculty, and alumni:
Program Director, Victoria Meadows chaired the Scientific Organizing Committee, which also included UWAB alum Giada Arney.
UWAB associates chaired or co-chaired over 20% of the sessions
UWAB associates submitted nearly 10% of all accepted abstracts
The conference was covered by a number of media outlets, include the UW News which we've collated here.
---
Give a Gift Today!
Are you excited about the field of Astrobiology and want to help support it? Are you one of the UW Astrobiology Alumni, or have you in some other way benefited from the program and its work? If so, why not give to the program to help us train the next generation of emerging astrobiologists?
As we come to a close on this fantastic year of scientific accomplishment and academic success, now is a great time to give a gift in support of the UW Astrobiology Program!
Did you know that even a small donation can have a big impact? One of UWAB's goals, and biggest successes, has been in building a close-knit, collaborative, community of interdisciplinary scientists, while providing unique, horizon-expanding education and scientific activities for our students. Donor funding helps us support refreshments for interaction and networking events, and expands student access to workshops and conferences. Your donation of:
$20 can provide refreshments to support our pre-colloquium community get-togethers.
$40 can support one of our monthly student-led journal club meetings
$100 can support a networking lunch during which students meet with our colloquium speakers
$200 can provide an additional place for a student at an annual UWAB workshop, or offset registration fees for a student to attend a conference.
Use the secure, online portal to support UWAB today.