Upcoming Events
The WA Chapter Celebration of Hope is a chance to celebrate the progress we have made in the HD community and the advancements in treatments to come. Join us as we host a family friendly event full of fun and heart!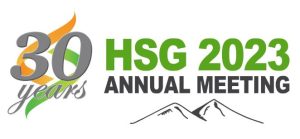 The HSG network includes over thousands of members from among the world's best and most dedicated HD professionals – clinical investigators & coordinators, neurologists, psychiatrists, nurses, therapists, dietitians, social workers, and genetic counselors who want to make a difference in the quality of life of individuals with HD and their families.
HSG 2023, the Annual Meeting of the Huntington Study Group is an in-person event in Phoenix, Arizona on November 2-4, 2023 at the Sheraton Grand at Wild Horse Pass.
Find out more information about the HSG and their work with Huntingtons Disease at https://huntingtonstudygroup.org/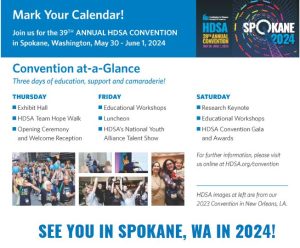 Our Center of Excellence
Our multidisciplinary team is led by neurologists (neurogeneticist and movement disorder specialists) and includes a social worker, nurse, genetic counselors, clinical coordinator, research coordinator, and consulting psychiatrist.
Our Mission
Enhance the quality of life of patients and families affected by HD by providing the highest level of education, compassionate evaluation and supportive interdisciplinary care.
Collaborate with health care providers, caregivers, and staff in facilities providing care for individuals with HD (such as adult family homes, assisted living and skilled nursing facilities).
Provide patients and families with up to date information about clinical trials and research.
Thanks to the generous support of the Friedman family we have been able to spearhead important HD advocacy initiatives across the state of Washington, including the launch of this website.  With their help we aim to bring both awareness of and resources for families impacted by HD in the Pacific Northwest.