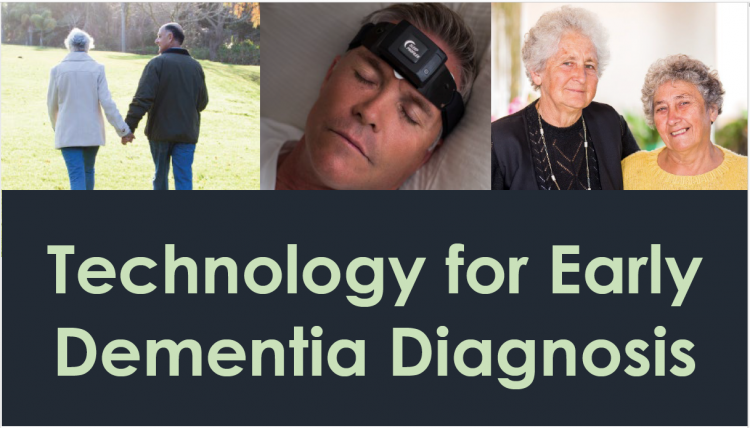 This article is an update to a Feb. 2020 story
By Genevieve Wanucha
Lewy body dementia, the 2nd most common cause of dementia after Alzheimer's disease, affects 1.4 million Americans. The condition, experienced by the late comedian Robin Williams, describes patients whose earliest symptoms include a decline in thinking abilities, visual hallucinations, and REM sleep behavior disorder. The patients later develop tremor, increased muscle tone, slowness of movements, and gait problems. This population also faces a diagnostic dilemma and often misses out on the benefits of early intervention.
The condition is under diagnosed because the symptoms of Lewy body dementia overlap with those of Alzheimer's and Parkinson's diseases, and psychiatric disorders, and the clinical diagnosis is currently based only on which symptoms came first.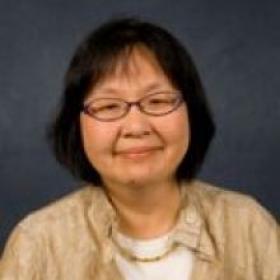 Debby Tsuang, MD, MSc, Professor, UW Department of Psychiatry and Behavioral Sciences and Director, Geriatric Research Education Center, VA Puget Sound, has studied Lewy body dementia for over 25 years and runs the Dementia with Lewy Body Consortium Study site at the VA Puget Sound Health Care Center/UW. She and her collaborators have long focused on finding biological markers to improve the specificity of diagnosis of people during life and pave the way for effective clinical trials and earlier intervention. The UW Memory and Brain Wellness Center/ADRC is also a Research Center of Excellence for Lewy Body Dementia.
Tsuang's experience in the memory disorders clinic at the VA illustrates the need for better monitoring and diagnostic tools for people in the early stages of dementia.
While recruiting for Dementia with Lewy Body Consortium Study from patients at the VA memory disorders clinic, Dr. Tsuang often encountered patients who didn't quite meet the study criteria of having a diagnosis of dementia with Lewy body/Mild Cognitive Impairment or Parkinson's disease dementia. For example, she often saw patients in their late 70s with a condition called parkinsonism, which features symptoms such as rigidity and stooped postures. But, they did not have signs of dementia or cognitive impairment.
Tsuang knew that these patients may very well be developing Lewy body dementia and might soon quality for the study, but her team had no way of closely tracking any progression of symptoms during the patients' everyday lives outside of clinic visits. "We know that only 5% of clinical data in between clinic visits is captured in a patient's medical history," Tsuang said. "What if we had devices that monitor signs and symptoms in between clinic or study visits?".
At the 2021 Symposium on Digital and Wearable Biomarkers in Lewy Body Dementias, Tsuang presented recent progress on this goal to improve the accuracy of diagnostic tools. She gave an update on the Technology for Early Dementia Diagnosis study, which launched study visits in the spring of 2020 (with a necessary rapid transition to telehealth visits) and is still enrolling participants.
This study aims to find out if objective measures of sleep and movement patterns can effectively differentiate between people living with symptoms of probable Lewy body dementia and Alzheimer's disease dementia. This innovative approach captures these measures from people outside of the clinic, in their own homes. "We know there is so much info we lose when we only evaluate patients in clinic every 6 months," says Tsuang. These data from a patient's real-life environment, rather than from a sleep study in an unfamiliar lab setting, promises a fuller, clearer clinical picture.
In the study, subjects will wear an actigraphy monitor, a device worn like a watch on the wrist of the non-dominant hand and measures activity through light and movement, for two weeks during the day and night every 6 months. It will capture subtle changes in walking pace, gait, distance covered, calorie burned, and heart rate. The subjects also wear a Sleep Profiler for 2 consecutive nights every 6 months. The Sleep Profiler is a brain monitoring device that records REM sleep muscle activity and that can identify sleep disorders.
Collaborators include researchers in the UW Department of Psychiatry and Behavioral Sciences, UW Department of Neurology, UW Department of Environmental and Occupational Health Sciences, the Mayo Clinic, the Cleveland Clinic, and Advanced Home Monitoring.
Using these data, the team will develop composite measures from the Sleep Profiler and actigraphy monitor that, combined with traditional diagnostic measures, will improve diagnosis of Lewy body dementia and Alzheimer's disease dementia." No other studies have used actigraphy to make a diagnosis of early dementia that accurately differentiates between similar conditions, she notes. However, Tsuang and colleagues have already successfully used wearable tech with research subjects living with dementia.
Once the team has completed their aims, they hope to apply the most predictive measures to a new study population of prodromal patients, or patients in the very early stages of Lewy body dementia or Alzheimer's disease and before major symptoms have emerged. "We hope these measures translate to this group, so they can be included in future clinical trials for early diagnosis and treatment," said Tsuang at the LBDA conference.
If successful, the effort would be a major step forward in biomarker research. "To be able to use less expensive tools to study and diagnose dementia at early stages will be a welcome addition because the current research biomarkers are expensive or burdensome, such as spinal fluid taps or PET scans," she says.
As Tsuang has previously presented at public talks, the early diagnosis Lewy body dementia has many benefits, such as prevention of the use of medications that increase the risk of psychosis, time for families to plan medical and legal affairs; and time to build a support system to stay independent and maximize quality of life. Alternative therapies for Lewy body dementia include Tai Chi to improve gait and balance, and remembrance therapy, music therapy, and pet therapy to enhance wellbeing and mood.
The Technology for Early Dementia Diagnosis study team thanks the participants and care partners for taking part in this study. The study is funded by the National Institute of Aging: R21 AG064271.