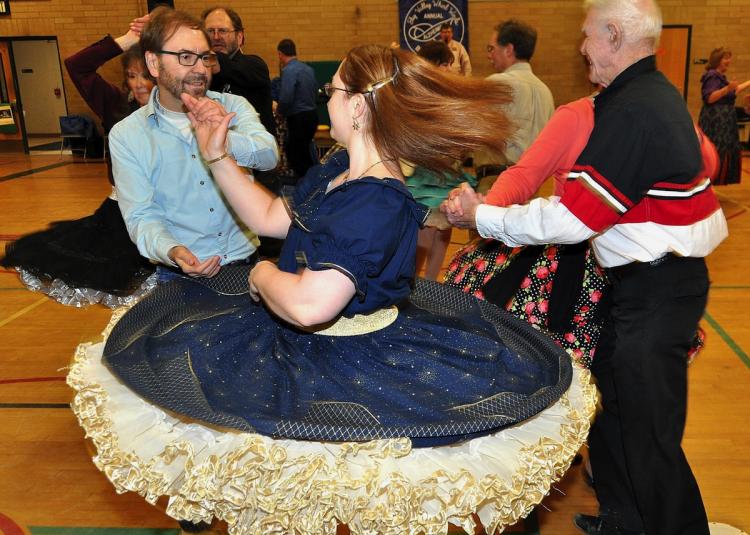 As published in Dimensions, the Magazine of the UW Alzheimer's Disease Research Center - Fall 2017 (Download the PDF or Read Online)
"I tell you what," Marty Bahr said to his brother Joe. "If you promise to raise funds for Alzheimer's disease research after I pass on, I'll donate my brain to science."
It was an unusual promise. And, over the past ten years, it has had an extraordinary result.
*
Marty Bahr had always been an ambitious, assertive person. He had climbed the ranks of a major Seattle insurance company to become an executive. "Marty liked planning big projects and tackling goals," said his wife Laurie Bahr. "He bordered on a Type A personality." And, as his friends and family attest, Marty's persistent nature never faded, even as he began to experience memory problems in 1995 at age 50.
At that time, the medical community generally did not recognize that people under the age of 65 could develop dementia. And so without knowing that 100,000 people in the US were experiencing the same thing, Marty ended his career and struggled over daily tasks such as using electronics, cooking, and driving. In 2000, Marty received a diagnosis of early onset Alzheimer's disease from clinical researchers at the UW ADRC, directed at the time by Dr. Murray Raskind of the UW Department of Psychiatry & Behavioral Sciences.
"Marty and I hadn't been close for years," said his brother Joe Bahr, who began to visit often. "But in a strange way, the experience brought us closer together." On walks and phone calls, Joe heard Marty's frustration building and eventually decided to help his brother channel this energy into action. Joe offered to ask his square dancing club, the Sky Valley Whirlwinds in Mill Creek, WA, if they would host fundraiser dances for Alzheimer's disease research.
Marty upped the ante, offering to gift his brain to science if Joe followed through on the plan. "I won't need it when I'm dead, so if it can help somebody, I'll do it," he had said.
Since 2008, Joe Bahr and the Sky Valley Whirlwinds have held a fund-raising square dance the last Sunday of February, from 1 to 4 pm. On February 26, 2017, the Sky Valley Whirl Winds hosted the 10th Annual Alzheimer's Benefit Dance in Woodinville's Leota Junior High School gymnasium. Women in chiffon petticoats, tiered prairie skirts and ruffled blouses and men in belt buckles, bolo ties, and cowboy boots whirled around the room, arm in arm, following the cues called out over a microphone: ""Bow to your partner, bow to your corner." "Heads forward and back." "Circle left." "Swing your partner." "Now…. promenade!"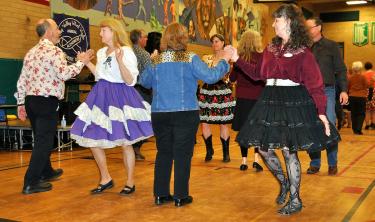 "It was the highest level of square dancing I've ever seen," said Marigrace Becker, Memory and Brain Wellness Center's (MBWC) Program Manager of Community Education and Impact and a square dance enthusiast herself. Becker and Dr. Thomas Grabowski, Director of the ADRC and neurologist at the MBWC, attended the event to recognize Joe Bahr's effort.
"What stands out to me is Joe's effervescent energy and commitment to the cause and the memory of his brother," said Becker. "He is an example of how all of us, in our own circles and wherever our passions lie, can take that motivation and help build support for Alzheimer's disease research and support programs."
Dancing and the Brain
For Bahr, this square dancing event does more than raise funds for research. This effort also promotes lifestyle choices shown to protect cognitive health and prevent decline during aging. "Square dancing goes along so well with the idea of brain health and dementia," he says. "In the dance, the announcer calls out the moves, and each group of eight dancers must follow the instructions together, all at the same time. They must respond quickly, or the whole square breaks down. It's good exercise for the brain."
Dr. Kristoffer Rhoads, neuropsychologist at the MBWC and the ADRC, agrees. "First of all, the complex cross-body movements of dancing recruit the procedural memory system and give it a work out," says Rhoads. Procedural memory, a form of long-term memory, underlies our habits and learned sequences of movement, making it so we don't need to think much about how to walk, row a boat, or perform our favorite dance. "It's also the form of memory that stays intact longer in people with Alzheimer's disease," he says, "and it may help people compensate for losses in short-term memory."
Indeed, epidemiological studies have found that ballroom dancing has a protective effect against dementia onset in older adults and reduces symptoms in older adults with depression.
A recent study out University of Illinois in Urbana and other schools looked deeper into the influence of dancing on the aging brain. The study enrolled physically inactive men and women aged 60 – 79. Taught by an instructor, they practiced choreographed country western dance combinations for an hour, three times a week. The routines grew progressively more challenging.
Over six months, the researchers used brain imaging to monitor the effects on the participants' brains. The scans showed that, compared to study controls who took walking or stretching classes, only the adults in the dancing group showed denser white matter in the brain's fornix. This tiny triangle of tissue deep in the brain plays an important role in making and recalling memories, as well as motor performance and problem solving.
As the researchers suggested, the six months of a winning combination of factors—cognitive challenge from learning dance steps, social stimulation from being with new friends, emotions triggered by music, and intense exercise—strengthened this part of the brain in older adults, who previously weren't big exercisers.
The Active Ingredients of Brain Healthy Habits
To swing Joe Bahr's intuition full circle, activities like square dancing are great for brain health because they simultaneously address many of the known mid-life health and lifestyle risk factors for dementia—including hypertension, obesity, depression, and social isolation. In fact, numerous studies have found that people who are physically, socially, and mentally active in mid life are less likely to experience cognitive decline and dementia.
Some of the strongest evidence for exercise's benefit to cognition comes from the Finnish Geriatric Intervention to Study and Prevent Cognitive Impairment and Disability. People over 65 completed a lifestyle intervention of healthy diet training, vascular risk factor management, and aerobic exercise, and they showed slower cognitive decline and improved mental agility.
In a 2015 study of older adults at risk for dementia, researchers including UW MBWC's Dr. Angela Hanson and Wake Forest University's Drs. Laura Baker and Suzanne Craft found that six months of high-intensity group exercise sessions (working up a sweat for 45 minutes, 4 times per week) lowered levels of Alzheimer's-related proteins in cerebrospinal fluid. The intervention also increased blood flow to the brain and boosted executive function, such as time management and attention.
Other types of cognition benefit from a workout, too. The Advanced Cognitive Training for Independent and Vital Elderly (ACTIVE) trial recruited cognitively healthy older adults and provided 10 hour-long sessions that trained them in skills targeting one of three types of cognitive ability: memory, reasoning and problem solving, or speed of processing. Each group showed improvements on the specific task they were trained on and reported less difficulty in everyday activities, such as managing finances or planning meals, up to 10 years after the intervention.
"But, the interesting thing is if you look into the ACTIVE trial data," says Rhoads, "the benefit comes from the people who did the cognitive training in groups. The people who worked on the intervention alone did not yield as much of a benefit as those who did it in a group setting."
From his work in the clinic and the Healthy Action to Benefit Independence & Thinking (HABIT®) study, Rhoads has seen the power of interventions in social groups.
"To unpack the ingredients of that group benefit," he says, "I would guess that some of it is accountability—that shared feeling of 'We're all in this together.' Being in a group activates our competitive streaks, which ratchet up performance and motivation to continue. Many people do a lot better being accountable to someone else than themselves. Also, being part of a group is a wonderful buffer against isolation and depression." In short, the group aspect motivates people to stick with the behavior intervention long enough to see a difference, and it's often fun.
Square dancing is far from the only brain healthy pastime. Below, our center's researchers, clinicians, and staff offer their personal favorites. There's something for everyone. And that's welcome news for those of us who don't like to dance, or those who can no longer twirl a partner or remember all that fancy footwork.
*
As Marty Bahr had wished, researchers received the gift of his brain upon his death on December 30th, 2008. His memory lives on beyond the square dance hall in a different kind of beneficial group endeavor. Back when Marty and Laurie moved to Chicago after the diagnosis, they tried several Alzheimer's disease support groups. But they found little in common with the participants, who were all much older. The couple pushed hard at Rush University Medical Center for more recognition of younger onset dementia and services designed specifically for people who fall ill before retirement and Medicare/Medicare eligibility, and often have children still living at home.
Marty's persistence paid off. In April of 2004, Rush University and the Alzheimer's Association formed the first ever support group for people living with early-onset Alzheimer's. Without Warning (www.without-warning.net) began with two couples, including Marty and Laurie. Now, it offers a welcoming community resource to over 60 people in the Chicago area.
As for Joe, he has now donated close to $50,000 of proceeds from the annual Remember to Dance benefit to the UW ADRC and Rush University Medical Center. He plans to retire from Seattle Metro in several years and devote time to inspiring other square dancing clubs across the country to hold fundraisers for Alzheimer's disease research and promote dementia prevention. "By the end, this effort will have enveloped the world," he says.
—Genevieve Wanucha
My Favorite Brain Healthy Activity is...
"My favorite is a nature photography hike with my best friend." —Dr. Thomas Grabowski, Director, ADRC / Medical Director, UW Medicine Memory and Brain Wellness Center (MBWC)
"I enjoy getting together with friends to play card games, board games, or book discussions. These activities are fun of course but they also help create cognitive reserve to prevent future dementia." —Dr. Angela Hanson, Geriatrician, UW MBWC/ Acting Instructor, UW Medicine, Division of Gerontology and Geriatric Medicine
"I love doing the Sunday New York Times crossword puzzle with my partner. It may take us a few days to finish it, but it always feels good when we do." —Louren Reed, Research Coordinator Lead, Pacific Udall Center for Excellence in Parkinson's Research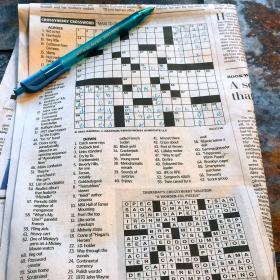 "I enjoy year around bike commuting – outdoors, exercise and a chance to think about the day ahead and past. Then, home for time with my wife, chickens, and piano playing." —Dr. Eric Larson, ADRC Administrative Core, Associate Director/ Clinical Professor, UW School of Public Health, Health Service / Executive Director and Senior Investigator, Kaiser Permanente Washington Health Research Institute / Co-principal investigator and founding director of the Adult Changes in Thought Study
"I love to walk in the arboretum or the Japanese garden with friends and read the plaques in front of the flora. If I'm alone, I listen to an audiobook while I stroll." —Krista Specketer, UW Research Coordinator, Parkinson's Progression Markers Initiative, Pacific Udall Center
"I love checking out low tide off Alki Beach when the beach naturalists are there. I print up a list of animals/plant life to look for and bring it with me. Doing this alone is fun, but almost more fun with a small group." —Dr. Emily Trittschuh, Associate Professor, UW Department of Psychiatry and Behavioral Sciences/ Clinical Neuropsychologist, Veterans Affairs Puget Sound Health Care System
"For me, rock climbing and bouldering are a perfect mix of physical, psychological, and technical challenges. Climbing with a partner or bouldering with a group of friends is also inherently social and supportive- especially important for the falls!" —Dr. Kristoffer Rhoads, neuropsychologist, ADRC / UW MBWC
"I love keeping track of what grows in my yard and garden over the year. I take my copy of Sunset Western Garden Book, and put a sticky note whenever I notice a specific plant species and try to memorize its name. I also use a small notebook to keep a simple record of what garden tasks I do each month—when I pruned off dead wood in shrubs, had to start watering, started pulling weeds, when birds nested or the first lily bloomed. Next year, I can rely on my notes, instead of on my memory! It's fun too, because I love making lists and learning about plants!" —Genevieve Wanucha, Science Writer, UW ADRC / UW MBWC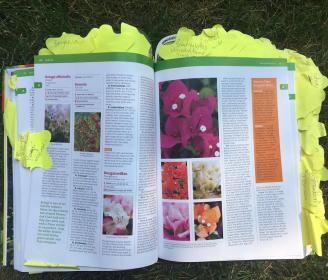 "Learning ballroom dancing. So far my husband and I have taken tango lessons. Next up, maybe waltz! There's just so many things to keep track of: the music, where to step next, where my partner is, trying not to run into the other dancers. It's been a fun way to meet new people, get some exercise, and keep challenging my brain." —Elisabeth Lindley, Registered Nurse Practitioner, UW MBWC
"I love tap dancing. I drop in to classes at my local dance studio, where I am constantly challenged to pick up new steps and remember old ones. It's great exercise and extra fun with a great group of ladies." —Erin Bowles, Research Associate, Kaiser Permanente Washington Health Research Institute. She directs the data query tool development for the Adult Changes in Thought Study.
"My favorite brain healthy hobby is contra dancing! I always come away with a huge smile on my face from meeting friendly people, it's a great workout, plus takes a lot of concentration to quickly learn the moves of each dance." —Marigrace Becker, Program Manager, Community Education and Impact, UW MBWC
"My favorite activity is yoga - I love it for the combination of mental relaxation with physical challenge." —Dr. Ruth Kohen, Geriatric Psychiatrist, UW Medicine Memory and Brain Wellness Center/ Associate Professor, UW Department of Psychiatry and Behavioral Sciences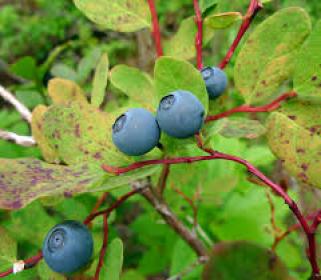 "Berry picking in the Pacific Northwest is my all-time favorite! We have native wild or naturalized edible berries from the end of May to the beginning of September. Especially abundant are the naturalized blackberries that ripen in mid-August; find them along roads and in most parks. Get a bucket of juicy berries in about 15 minutes in a good spot! Many of the native edible berries grow in forested parks around Seattle, as well as in the mountains. However, if you're concerned about plant identification, think about going to one of the great u-picks in the area instead." (Side note: Berries, especially blueberries, are a brain healthy food.) —Dr. Annika Noreen, ADRC Program Manager