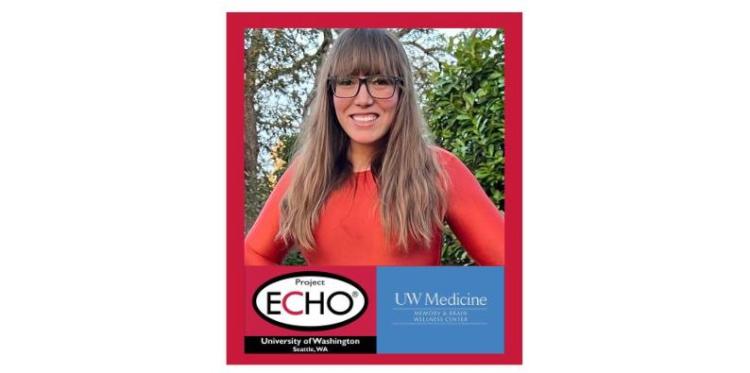 Samantha Lafontaine, MBS, is the new MBWC program manager for Project ECHO Dementia, a virtual clinic and telementoring program that brings together care providers from across the state to discuss case studies and best practices in diagnosis, care, treatments, and research.
She will implement the Project ECHO Dementia program, including continuing medical education (CME) credit and continuing or developing community partnerships.
"I am really looking forward to continuing to expand the reach of Project ECHO Dementia, given my passion for its mission," she says. "Rural providers can get access to additional tools for diagnosis and care that they wouldn't have otherwise had. It's so valuable to get support and their questions answered by a panel of experts on accessing state-funded resources and the social aspects of helping their patients."
Lafontaine has an educational background in the fields of biomedical sciences, education, and global health. She has worked at multiple Federally Qualified Health Centers in Washington State, with a focus on sexual health education and caring for people living with HIV. In these roles, she was responsible for program coordination and management, as well as grant management, and project development and implementation.
This new position has brought Lafontaine to the Memory Hub, the MBWC's dementia-friendly community center and professional networking space. "It's a remarkable space," she says, "a one stop shop for an individual to find activities, support, information. It's powerful to work in an office and see work happening with people living with memory loss in the next room."
Outside of work, Lafontaine loves working within her local community, with a focus on healthcare and animals. She continues to work with organizations serving people living with HIV, and she has fostered for local animal rescues for over 5 years. She also enjoys reading and catching up with friends. Welcome, Samantha!