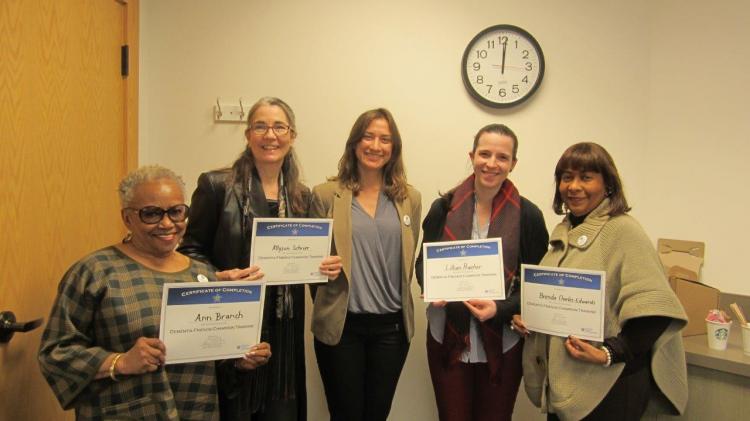 June is Alzheimer's and Brain Awareness Month, and the UW Memory and Brain Wellness Center, in partnership with the UW Alzheimer's Disease Research Center, is honoring local efforts to help African Americans overcome the disproportionate burden of Alzheimer's. Today, we celebrate Brenda Charles-Edwards, a local businesswoman, senior advocate, and Dementia Champion.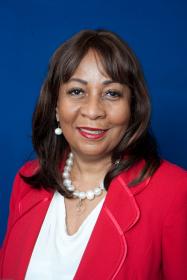 Brenda Charles-Edwards has long been an avid advocate for seniors. A Notary Public for over 28 years, she is particularly passionate about helping older adults avoid financial abuse, and speaks in senior centers, nursing homes, and hospitals about key legal issues like powers of attorney and advance directives. She founded and hosts the weekly Seniors Matter! radio show, featuring various aging-related topics and reaching a diverse audience in Southeast Seattle and beyond. She also writes a monthly article called Seniors Matter!.
Meanwhile, as a caregiver to her father who showed signs of dementia, she became interested in helping families with similar situations. "I realized that a lot of families were being stigmatized by society for the uncontrollable disease of dementia," says Charles-Edwards. "So I wanted to do what I could to re-educate our community."
In 2019 when the UW Memory and Brain Wellness Center piloted the Dementia Friends public awareness program in Washington State, on behalf of the statewide Dementia Action Collaborative, Charles-Edwards was one of a select group of 15 volunteers trained to offer the program in their community. With characteristic drive, she not only offered Dementia Friends information sessions, but also dedicated an episode of her radio show to help the wider community learn more about dementia, how it impacts families, and what resources can help.
Read more in this series:
Healing Hearts through the Power of Music: Today, we celebrate Pastor Patrinell "Pat" Wright of Seattle for extending joy to the memory loss community through song.
"Hope for the Heart of Our Community": Today, we celebrate Karen Winston, MSW, Seattle's City Liaison for the Mayor's Council on African American Elders, who has spearheaded notable efforts in culturally tailored dementia awareness and support.