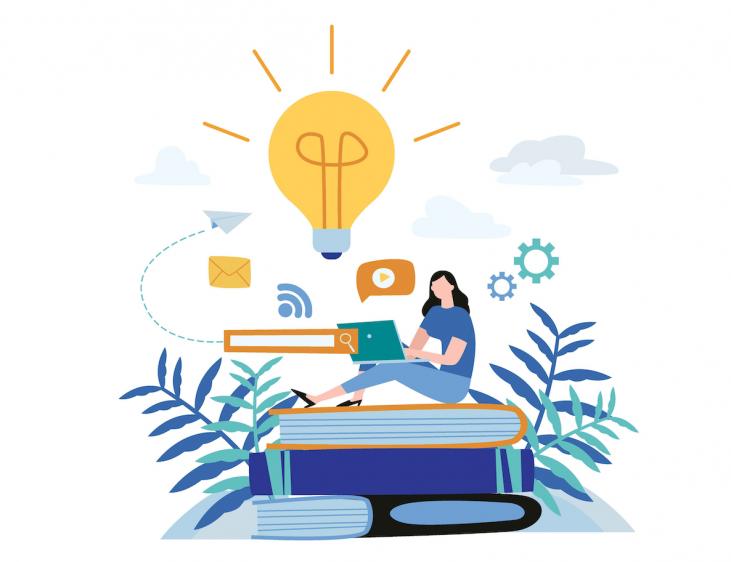 This curated list links you to useful information and support resources for care partners for people living with:
Alzheimer's disease (AD)


Lewy body dementia (LBD)/ Parkinson's disease dementia (PDD)


Frontotemporal degeneration (FTD)

Support for Alzheimer's caregivers and care partners
Alzheimer's Association Caregiver Resources

Online Educational Webinars - The Alzheimer's Association community education programs are now online! Register today and learn from the comfort and safety of your own home. Each webinar is held live with time for Q&A. Please note that all webinars are listed in Pacific Standard Time (PT).

Virtual Bereavement Support Group: Support groups are a great way to connect with people experiencing similar situations surrounding Alzheimer's and dementia. Alzheimer's Association support group meetings are free and open to unpaid caregivers, family members and individuals experiencing mild memory loss. These in-person support groups are currently meeting virtually or over the phone across Washington and North Idaho! Click here to learn more about current support groups.

Virtual Dementia Caregiver Book Club: Second Thursday of each month 2 - 3:30 p.m. Hosted by Jane Pimentel, PhD, and Dawn Keig, PhD, the group will meet once per month for up to one year to discuss the author's journey and your own experiences along the way. This virtual-only group is open to current caregivers of people living with Alzheimer's or other dementias. Contact Jane Pimentel at Alzbookclub@gmail.com for more information. Flyer

Staying Connected Early-Stage Memory Loss Program: The Staying Connected educational series is a health promotion and social support program that consists of four weekly 90-minute sessions for people living with memory loss and a companion or care partner. Sessions include a topic discussion, time for socializing and a pleasant homework assignment. Pre-registration is required. Click here to learn more.

Online tools for caregivers – legal/financial planning, care options, safety, communication

Online caregiver forum through the Alzheimer's Association helps you connect and learn from other caregivers

24-hour helpline, 1.800.272.3900, provides support and information from Master's level social worker

Support for Caregivers - (Chapter 8 of the UW MBWC 'Living with Memory Loss' handbook) Tips from other families traveling the caregiver path and information on being supportive, and how caregivers can take care of themselves while caring for a loved one

On Alzheimers.gov, please visit Tips for Caregivers and Families of People With Dementia

Dementia, COVID-19, and the Holidays - The holidays can be a joyous, yet stressful time under typical circumstances. With the COVID-19 pandemic, the holiday season presents new challenges, especially for those who have a loved one living with cognitive impairment or dementia. While holiday activities may look very different this year, it is important to find creative ways to engage meaningfully with each other, whether that may be through virtual gatherings or the trusted old telephone. Below we discuss some special considerations to help adapt these strategies this holiday season to effectively connect with our loved ones living with cognitive impairment or dementia. This is a guide written for the UW MBWC by Pamela M. Dean, PhD, ABPP and Madeleine Werhane, PhD, MPH of the UW Department of Psychiatry and Behavioral Sciences.

memorylossinfowa.org a resource for the local public offering information and resources on memory loss and Alzheimer's and dementia, including detailed sections on driving, long-terms support and services, caregiving, medical and safety, issues, and legal/financial. This website portal is a resource of Washington State's Community Living Connections, part of a national collaborative effort of the U.S. Department of Health and Human Services, the Veterans Administration and the Centers for Medicare & Medicaid Services designed to help individuals of all ages, disabilities and income levels, their caregivers, legal representatives and families get the right home and community-based supports and services at the right time, in the right place.

Mayor's Council on African American Elders - Learn about Memory Sunday, Grandparent's Day, and the Legacy of Love African American Caregivers Forum.

The National Brain Health Center for African Americans - Resources for brain health and caregiving. The mission of The National Brain Health Center for African Americans (NBHCAA) is to raise awareness of the issues of cognitive health among African Americans by working through networks of faith-based institutions. The Brain Health Center serves as an information hub on the human brain that must be shared throughout all networks that reach and touch approximately 40 million African Americans living in the United States.

Washington State Caregiver Resources from the Aging and Long-Term Support Administration

King County Family Caregiver Support Network provides a free consultation and referrals to services which may include things like support groups or counseling, training on specific caregiving topics or concerns, and respite care if you need a break.

Snohomish County Family Caregiver Resources provides a free consultation and referrals to services which may include things like support groups or counseling, training on specific caregiving topics or concerns, and respite care if you need a break

Dementia Road Map for family and friends, produced by our partners in the Washington State Dementia Action Collaborative, provides a basic overview of what to expect, and what can help, at every stage of the journey
Support for Lewy Body Dementia and Parkinson's Disease Dementia Caregivers
The Lewy Body Dementia Association
Caregiver Resources: A portal to a variety of caregiving support resources, such as caregiving publications, care briefs, LBD stories, information for families, and diagnostic checklist.
UW Memory and Brain Wellness Center
Support for FTD care partners
Education for care partners
Health Resources & Services Administration (HRSA) of the HHS offers Training Curriculum: Alzheimer's Disease and Related Dementias: free online educational modules on several dementia topics, including ones targeted for caregivers.

UW Indigenous Aging Resources, a new section on the affiliated UW Alzheimer's Disease Research Center website, is meant to provide resources and education about Alzheimer's disease and mild cognitive impairment to American Indian/Alaska Native communities in the Pacific Northwest. The website pages, a project of the ORE Core, contain culturally appropriate information for AI/AN individuals and caregivers. The site showcases the tailored brochures, outreach posters, and provider training slide show presentations for AI/AN clinic providers, produced in collaboration with WSU Partnerships for Native Health.

COMPASS Learning Opportunities by the Banner Alzheimer's Foundation: These online classes provide essential information needed by family members, friends or professional caregivers after a new diagnosis of Alzheimer's disease/related dementia is made and as the disease progresses.
Transportation Options
Staying socially engaged, cognitively stimulated, and physically active are three key recommendations for supporting brain health and overall well-being. If you don't drive, however, getting out in the community can feel like a challenge. Fortunately, there are some alternative transportation options available in many areas.
As with any new habit, getting the hang of alternative travel takes time. It's great to start developing new strategies for getting around and building those routines into your procedural memory. Whether you want to plan ahead, or you've been looking for options for a while, here are some tips for you or your loved one with dementia:
Alternative Transportation Options by Kailan Bergstrom, a Masters of Social Work Practicum Student at the MBWC Clinic.
Links
Community Transit in Snohomish County

Cabulance service providers

Ride share programs through churches and senior centers
Dementia-Friendly Community Events
Washington State has a growing number of community-based arts, fitness, social and volunteer opportunities for persons with memory loss and their families. For more information about dementia-friendly communities, please visit our new website page devoted to this topic.