Over 5 million Americans live with Alzheimer's or other types of dementia, and another person is diagnosed every 65 seconds. For too long, the dementia story has been one of fear, shame, and isolation. But it doesn't need to be that way. Around the world, communities are rallying together to become dementia-friendly. A dementia-friendly community is one in which people with memory loss and their loved ones are respected and included, and can participate confidently in community life. Want to learn more and get involved? Find resources below!
The UW Memory & Brain Wellness Center is committed to building dementia-friendly communities alongside its partners. If you would like to talk more about how to spearhead dementia-friendly programs and initiatives in your community, please contact our Program Manager for Community Education & Impact, Marigrace Becker: mbecker1@uw.edu, 206-744-2017.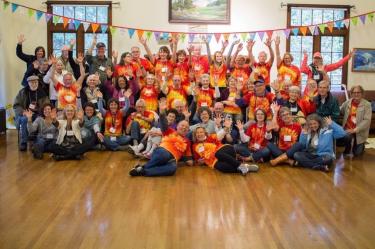 Dementia-Friendly Communities
In a dementia-friendly community, everyone in the community - from grocery store clerks to bank tellers to bus drivers – has a basic understanding about dementia and how to be supportive. Community spaces such as libraries, museums, and senior centers offer programs that are accessible to persons with dementia and their families. Meanwhile, systems like health care, transportation, and housing are set up to meet the particular needs of persons with dementia. As a result, people with dementia and their families remain connected and engaged rather than becoming isolated.
Everyone can play a part in developing dementia-friendly communities. See below for inspiration, guidance, and practical tools at a local and national level.
This dementia-friendly communities fact sheet for Washington State provides an overview and sample action steps you can take on an individual or community level. It was developed by the Washington State Dementia Action Collaborative.


Dementia Friendly America provides guidance to communities that are working to become dementia-friendly, including a step-by-step process for bringing together community stakeholders, assessing the level of dementia awareness and supports within a community, and creating and implementing an action plan.
Dementia Awareness
Building understanding and challenging stigma are key foundations for a dementia-friendly community. Below are some tools you can use to build dementia awareness where you live.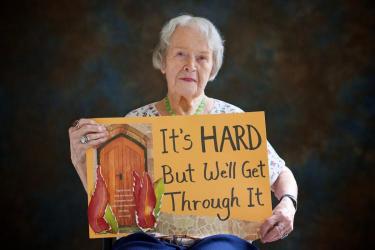 Dementia-Friendly Programs
Along with building awareness, another step in creating a dementia-friendly community includes advocating for the development of social programs that are tailored to and accessible to persons with dementia and their families. Examples include monthly meet-ups at the local coffee shop, improv workshops at the theater, or walking groups at the zoo. These "dementia-friendly" programs are based on the unique features of the community and the interests of the people who live there. Libraries, senior centers, museums, parks and recreation, arts centers, faith communities, YMCA's, service clubs and more can all play a part. Read on to discover various models for dementia-friendly programs and how to bring them to your community. To learn even more, visit one for yourself!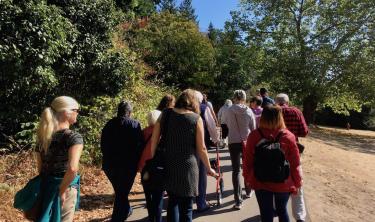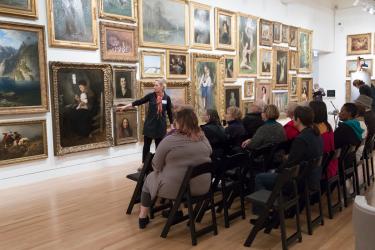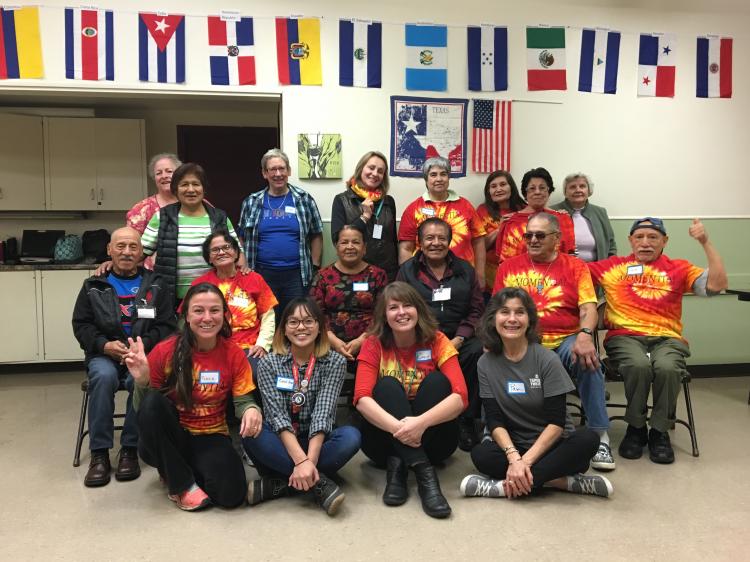 For questions or more information, please contact our Program Manager for Community Education & Impact, Marigrace Becker: mbecker1@uw.edu, 206-744-2017.