Samuel E. Kelly Ethnic Cultural Center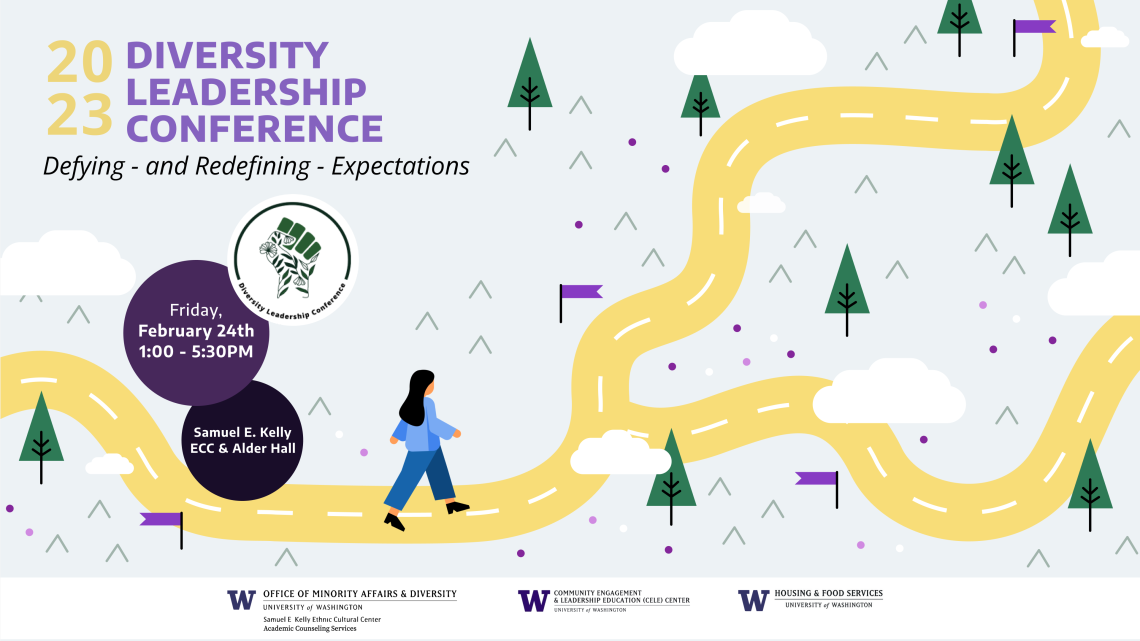 The Diversity Leadership Conference is a free, half-day conference hosted at the University of Washington each year to encourage students to strengthen their leadership skills and cultural awareness, engage in critical dialogues about activism and social justice, and network with peers and professionals from similar backgrounds and experiences. 
This year, we are excited to present the 9th annual Diversity Leadership Conference, with the theme "Defying – and Redefining – Expectations". The last few years have forced us to adjust rapidly to a "new normal" – and illuminated that traditional ideas of the college experience, success, and leadership no longer work for our communities. Join us at this conference as we deconstruct former expectations and re-imagine what our collective future holds. Creating new pathways is never easy, and we invite leaders to draw on a foundation of self-care, community-building, and social justice as sources of strength and inspiration.
Conference Registration