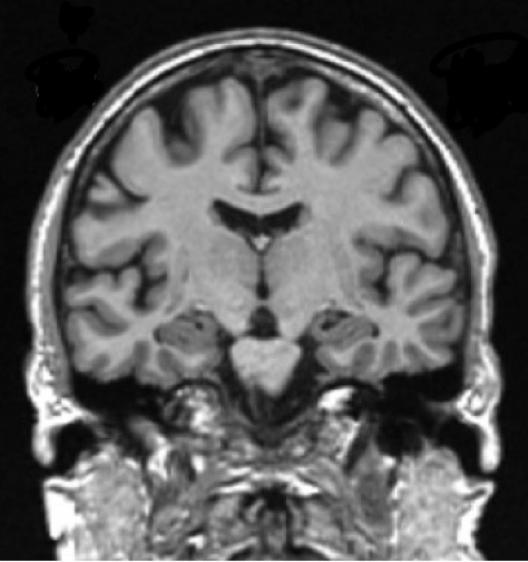 The ACT Imaging Records Project, made possible by a new NIA grant, extends the research potential of Seattle's long-running study of aging
The Adult Changes in Thought Study is a long-running study of the aging brain and dementia risk in the general population. Since 1986, the UW/Kaiser Permanente Washington Health Research Institute study has followed over 5,000 people from the community age 65 and older, collecting information on health and cognitive function every 2 years. Some develop dementia, and many agree to donate their brain at the end of life. The ACT, known as the "living laboratory of aging", uses this extensive data resource to identify the environmental, medical, lifestyle, and genetic factors that affect one's risk of brain disease and find ways to help communities delay or avoid dementia.
By design, all participants were or are members of the same healthcare delivery system, Kaiser Permanente Washington (formerly Group Health). The ACT researchers can capitalize on medical records, pharmacy data, brain trauma history, clinical lab results, socio-economic status, places of work, and zip codes. They also collect genetic data. They can study a person's brain during post-mortem autopsy. But a key puzzle piece has been missing: information about the participant's brain structure during life.

To fill this gap, the UW and Kaiser Permanente team will now retrieve over 2,000 clinical MRI brain scans from ACT participants taken during life for medical reasons. The National Institute on Aging has committed $3.73 million over the next five years to the ACT Imaging Records project. The leaders of this new effort are the UW ADRC's Dr. Eric Larson, Clinical Professor in UW School of Public Health and Vice President for Research and Health Care Improvement at Kaiser Permanente Washington; Dr. Christine Mac Donald, Associate Professor of Neurological Surgery at UW Medicine; and Dr. Paul Crane, Professor in the UW Department of Medicine.
"This is a tremendous opportunity to gather existing MRI scan data from this well characterized cohort of older adults," says Dr. Christine Mac Donald. As clinical scan quality has improved over the last few decades, clinical care of older adults more often includes neuroimaging to screen for potential brain changes that may be contributing to the patient's condition. Usually these scans exist only with the medical records, and do not make their way into medical research. "We decided to change that – to recapture these imaging exams and integrate them with the rich data from the ACT study to improve our understandings of older adults."

Researchers will be able to compare brain MRI data taken during life with the extensive brain tissue data procured at autopsy from this group, thanks to the generosity of the participants and their families. This resource will illuminate how patterns of brain atrophy, as shown on MRI, relate to a person's underlying disease pathology and type of cognitive symptoms. The findings could help researchers distinguish between different disease subtypes, diagnose with precision, and find targets for treatments.
"It's an exciting time for dementia research," said Dr. Paul Crane. "There is quite a bit we still do not understand about aging and dementia, and the combination of MRI data during life and brain tissues from autopsy promises to be a rich resource to further our understanding."
The MRI scans, added into to the ACT data, also open a window to studying the concept of resilience and resistance in Alzheimer's disease. Some people in the ACT study reach the end of their lives without signs of dementia, and yet they show signs of disease pathology upon autopsy. Researchers want to know as much as they can about these participants to identify the factors behind cognitive resilience. Having their MRI brain scans will be a valuable source of information.

The ACT Imaging Records project will be accessible to the entire scientific community. "We have made important advances ourselves with ACT study data, and we have a terrific track record of ensuring that other experts are able to use our data as well," says Dr. Eric Larson, who originally founded the ACT study. "We will continue the tradition of sharing our data broadly to ensure maximal scientific impact." Along these lines, the Seattle project includes a new partnership with Arthur Toga, PhD, a Professor at the University of Southern California who directs the Laboratory of Neuroimaging, which houses research data for dozens of research studies. The plan is for ACT to work closely with Dr. Toga to ensure that the scan data are made available to researchers around the world who want to address questions about aging brains. —Genevieve Wanucha
Stories featuring the ACT Study
Air Pollution and Alzheimer's Research: The Ins and Outs
Evidence of a Brain Injury-Parkinson's Link Strengthens
Tackling the Science of Brain Injury and Dementia Risk
Eye conditions provide new lens for screening for Alzheimer's