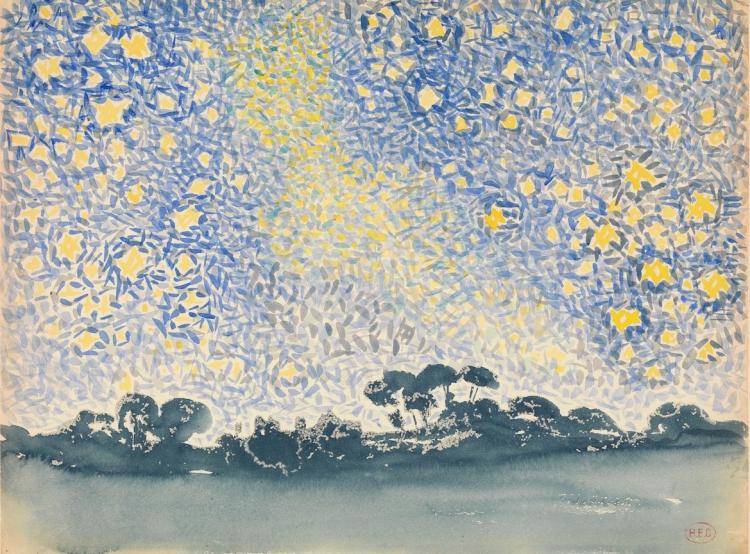 Neuropsychologist Dr. Kris Rhoads opens new paths to wellness in the memory loss clinic, and beyond. His approach to care harnesses the power of mindfulness meditation to re-wire the brain and decrease stress.
The Memory and Brain Wellness Center welcomes Dr. Kris Rhoads to its expanding team of neuropsychologists, including Dr. Vaishali Phatak, Dr. Michelle Kim, and Dr. Brenna Cholerton. The specialty of neuropsychology involves the initial evaluation and treatment of people living with memory loss and dementia, with attention to emotional health. In his own twist on care, Rhoads works with patients and their families long after diagnosis, helping them to live well during big life change by developing new social, physical, and creative habits.
From his time as Director of Rehabilitation Neuropsychology and co-director of the Memory Wellness Clinic at Virginia Mason Medical Center, Rhoads understands the importance of considering the unique needs of each individual he sees. "In this age of evidence-based medicine, patients and families are usually thrown all these data on the benefits of the Mediterranean diet, exercise, or cognitive stimulation," he says. "But you can't take a one-size-fits-all approach to memory loss," says Rhoads. "I try to meet people where they're at, and slowly get them going on one thing—because behavior change is hard."
A Focus on the Present
Rhoads' favorite approach to memory loss care is one backed by increasing evidence that its regular use can boost memory and improve brain connections in people with mild cognitive impairment (MCI) and early stage dementia. It's not a magic supplement or expensive computer game. It's mindfulness meditation. This longstanding practice involves daily 20-minute sessions of focused attention on the present, on purpose and without self-judgment. The idea is to cultivate a sense of gentle openness and detached curiosity about the here and now, including all of its difficulties and hardships.
Mindfulness meditation has real-life benefits to people with dementia for several reasons. Foremost, the practice can help build mental resources for dealing with the frustrations and anxiety that come with illness. "Mindfulness meditation is about retraining how we respond to our environment, especially when stressed," says Rhoads. "This becomes very important as we think about cognitive loss and anticipatory grief. It's valuable for us to have a way to help mediate the stress response to having memory problems, to disengage from the 'I used to be able to do this and now I can't do that, to much more of an acceptance of 'this is where I'm at right now, regardless of where I was before'."
Caregivers, who often bear a great deal of daily responsibility and report high levels of stress, may not feel as though they can make another commitment. Yet, as Rhoads likes to point out, a robust meditation practice is well worth the 20 minutes a day. After an 8-week meditation course, caregivers in a UCLA study showed decreases in markers of cellular aging, an important predictor of overall health and resilience to disease. These participants also reported less distress and better mood and thinking skills.
And for everyone, mindfulness meditation likely holds value for preventing or delaying cognitive decline, as suggested by research showing re-wiring of the brain, improved emotional resilience, and reduced modifiable midlife risk factors for Alzheimer disease, such as high blood pressure and cholesterol. What's more, researchers see these positive changes after 8-weeks of guided practice in people with no prior history of meditation.
Forward Thinking
Rhoads appreciates the multidisciplinary nature of the UW Memory and Brain Wellness Center, which unites care, research, and community outreach and education. "Here, in one setting, I can focus one hundred percent on working with patients and families and expanding clinic offerings. That's huge for me."
To name a few of his plans, Rhoads aims to start mindfulness-based stress reduction programs for people with memory loss and their caregivers. He will also collaborate on research that follows up on promising findings of a recent UW study, which evaluated the Frye Art Museum's dementia-friendly art engagement here: now program's effectiveness in enhance the wellbeing of its participants. In connection, he hopes to strengthen the MBWC clinic's ties to the Frye's guided gallery tours and art classes in the museum and home visits by teaching artists.
Beyond the clinic, Rhoads dreams of bringing an intergenerational component into the dementia-friendly communities in Seattle, creating space for older adults and those with memory loss to spend time with toddlers and children. From this opportunity, the youngest generations learn about the joys and value of different forms of communication, setting the stage for a greater cultural acceptance of memory loss and dementia. "If we get there," he says, "well, then we've won."
—Genevieve Wanucha
Read about the science of mindfulness mediation in Dr. Rhoads' words, over on the blog of the Washington Chapter of the Alzheimer's Association, where he serves on the Board of Directors.