TISSAM OVERVIEW
TISSAM Curriculum Package Order Information
To receive your TISSAM Curriculum Package, we encourage you to place your order now.
The
TISSAM
Curriculum Package contains:
Teacher's Manual
Master copy of the Presenter's Manual
Sample master copies of handouts
TISSAM DVD
The
TISSAM
DVD includes:
The 6 core TISSAM lessons, each on a PowerPoint presentation with embedded video
Master copies of all handouts and exercises
Copy of the Presenterís Manual
Note we are able to make this special curriculum offer available only to Washington State residents. All others please contact Teen Futures Media Network toll-free at 1-888-833-6638.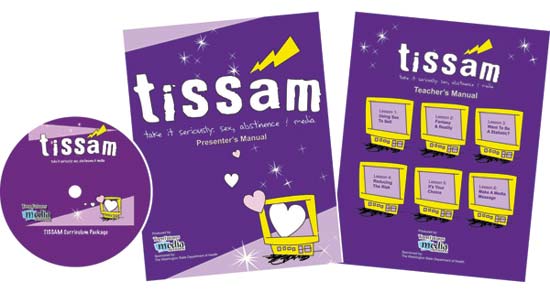 Download Order Form
(.pdf or .doc)