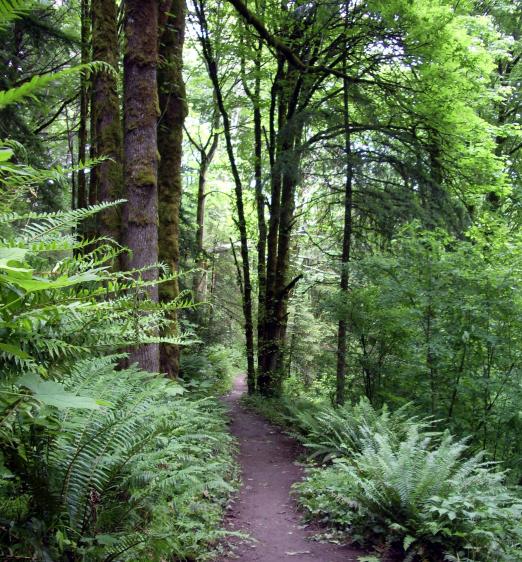 By Carolyn Parsey, PhD, Neuropsychologist, UW Memory and Brain Wellness Center
In the era of COVID-19, it is difficult to imagine that just one month ago several thousand people gathered at the Washington State Convention Center for the annual meeting of the American Association for the Advancement of Science (AAAS) to discuss some of the most relevant scientific topics of our time. As part of the UW Nature and Health initiative, I was honored to be a panelist for a session entitled "Transforming Global and Public Health Through Nature" with colleagues Usha Varansi, PhD of NOAA, Nalini Nadkarni, PhD of the University of Utah, and Bobby Cochran, PhD of the Willamette Partnership. The session was facilitated by renowned journalist Andrew Revkin of Columbia University. Our panel discussed the impacts of exposure to nature on vulnerable populations, and we explored suggestions about policy development on local and global levels that could result in positive engagement of people with nature.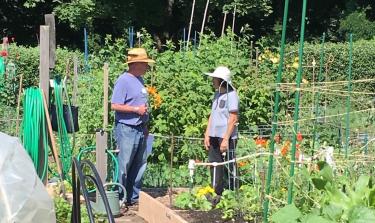 The effect of nature on health has deep roots (pun wholly intended). We can look back to meditative practices of ancient religions and mythologies to see the importance of nature in the maintenance of a calming presence. Now we seek the soothing sounds of waterfalls, waves, and wind rustling through trees, or the calming sight of nature landscapes to enhance relaxation and mindfulness meditation.
Nature and natural experiences come in all shapes and sizes. We can decorate a bland office with a basket of succulents. We can take a walk in a public garden or hike up Mount Si or a favorite forest trail. Or, we can simply enjoy birdwatching from our kitchen window. Recent studies have supported the beneficial effects of the natural environment on depression, anxiety, and stress management. A study by Dr. Gregory Bratman, an assistant professor in the UW College of the Environment, found that people who walked for 50 minutes in a natural area showed reduced anxiety and negative emotions, and increased working memory, as compared to participants who walked in an urban setting. At AAAS, Dr. Cochran's talk "Can Medicare Pay For Trees?" described ways of taking these scientific findings to the health policy-makers.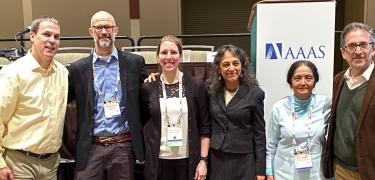 At the UW MBWC and UW ADRC, my colleagues and I have taken these findings to heart, finding new ways to engage our patients, families, and research participants with the natural world. Last year, Marigrace Becker, our Program Manager of Community Education and Impact, and I launched a new outdoor-focused program called SOAR (Shared Outdoor Activities for Resilience) that brought people with memory loss and their care partners together at an outdoor challenge course. The event elevated spirits, fostered community, and embraced our individual strengths in the presence of group challenges.
In the digital age, research has turned to understanding how nature exposure (or lack thereof) affects our mental and physical health in the context of increased time spent indoors, and more specifically, in front of screens. Though we have far more questions than answers, "something is better than nothing," as the old adage goes. During our AAAS panel, Dr. Nadkarni discussed her research on the impact of digital nature (videos, sounds) on the incarcerated, including 26% fewer violent infractions for inmates who viewed images of nature. She has found that engaging inmates in nature-focused activities, such as conservation projects, elicits teamwork and community development, and in turn, reduces aggressive behavior. In urban schools, facilitated garden programs, including those conducted via online learning, have improved nutrition knowledge and reduced childhood obesity. The evolution of nature and the digital world is allowing us to develop unique ways to bring nature where nature is not.
Here at UW, my research team has been working hard to create and test a virtual platform for nature-focused social gatherings for people with memory loss and their care partners. We are also modifying our SOAR programming to encourage ways of engaging with nature, the outdoors, and physical exercise in unconventional ways. We could never have predicted that these interventions would be so timely.
Recently we have found ourselves in a time of social distancing, making these topics more relevant than ever. Luckily creative minds are finding ways to keep us connected with nature while staying safe at home. And best of all, they are all free, which is my favorite price!
I also encourage you to think creatively about how to engage with the natural world during times of greater restrictions on daily life. For myself, I'll be planning my garden for this summer and trying to find space for "just one more" container for some June-bearing strawberries.