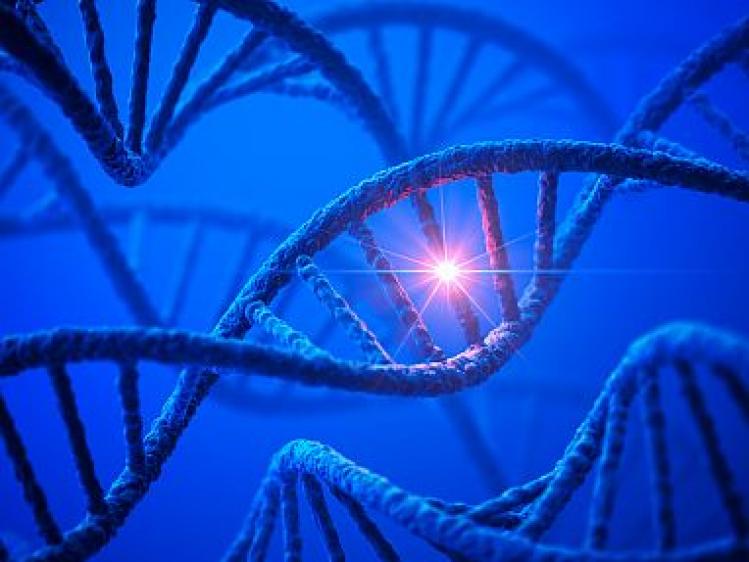 For the past five years, a team of UW Medicine researchers and medical professionals have been working to better understand how to best provide genetic testing and counseling for individuals and families affected by early onset and familial dementia. Genetic testing has become more powerful at identifying causative genetic factors, and it is in increasing demand. Yet, there have been few studies that explore the impact of new genetic testing approaches in this population or that describe the patient experience of receiving counseling before and after the test.

Now, a team led by Suman Jayadev, MD, Associate Professor of Neurology, and Brad Rolf, MS, GCG, Genetic Counselor, has published the first-ever study to assess the impact of exome genetic testing and counseling for individuals living with cognitive impairment due to a neurodegenerative condition. Exome testing is a method to identify rare genetic variants that could be related to disease. The study involved participants with a higher chance of having a genetic variant causing their cognitive impairment, namely people with a strong family history (three or more family members with dementia) and those with early- onset symptoms.

"No study had ever investigated how patients and families experience genetic testing for dementia," says Rolf. "It is not just as simple as getting the test and learning your results. There is a lot of interpretation and nuance that goes into this process. Along the way, there are many points at which individuals and families could become frustrated, anxious, or dissatisfied. So, we felt that it was important to assess the patient perspective as they underwent genetic testing for dementia."
The study enrolled 50 pairs of participants from the UW Alzheimer's Disease Research Center and Memory and Brain Wellness Center. Each pair included an individual living with cognitive impairment due to a neurodegenerative disorder and a spouse, sibling, or adult child. The majority of participants felt satisfied with the testing and counseling process, remembered their results over the study period, and understood their results. Many said they would likely make health or lifestyle changes after hearing the results. The team heard very few expressions of regret about participating.
An estimated 3% of Alzheimer's disease cases and about 10% of Parkinson's disease, amyotrophic lateral sclerosis (ALS), and frontotemporal degeneration (FTD) cases, respectively, are 'familial,' or caused by genetic factors inherited from a parent and usually onset before age 65. Many of these cases remain unexplained by tests for known pathogenic variants in genes associated with dementia. Clinicians can now use exome sequencing to identify rare variants possibly linked to disease. Talking with patients about the results of exome sequencing is familiar territory for genetic counselors, but it requires careful interpretation and a deep understanding of genetics.
The study provides guidance to other clinicians caring for patients with dementia who request a genetic evaluation. "The results from exome sequencing aren't always straightforward," says Rolf. "Being able to make this type of determination takes a lot of experience and specialized knowledge of molecular genetics. I wouldn't expect most providers to be able to do this on their own, which is way it is always better if you have someone on your team who brings this expertise to the table."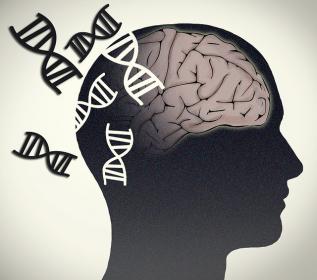 One of the aims was to describe the attitudes and motivation of individuals being tested for inherited forms of dementia. The majority of participants had wanted to learn if their cognitive impairment had a genetic cause, while others hoped that testing would provide a definitive diagnosis for their cognitive symptoms. Most of all, altruism emerged as the primary motivation for pursuing genetic testing. Participants felt that testing would benefit other family members or contribute to research that may help other patients living with cognitive impairment or dementia in the future.
"This is an excellent study for several reasons," said Thomas Bird, MD, Professor Emeritus of Neurology, who was not involved in the study. "It tackles the difficult problem of providing genetic testing results to subjects who are already experiencing symptoms of dementia and are at increased risk of a genetic cause because of their age or family history. It shows the care necessary to do this testing and counseling properly. Finally, it demonstrates that it can be done successfully with satisfaction of the subjects even when the results are equivocal. I think the reason their study was successful was because it was performed by experienced, knowledgeable and thoughtful professionals."
The authors see this publication as a milestone achievement, based on efforts made possible by funding from Seattle-area philanthropists Tom and Sue Ellison to establish the Therapeutic Pipeline Project to accelerate Alzheimer's disease treatment. The team thanks the study volunteers, the UW ADRC, and the Northwest Clinical Genomics Laboratory for helping to make this goal into to a reality.
Study: Rolf B, Blue EE, Bucks S, Dorschner MO, Jayadev S. Genetic counseling for early onset and familial dementia: Patient perspectives on exome sequencing. J Genet Couns. 2021.