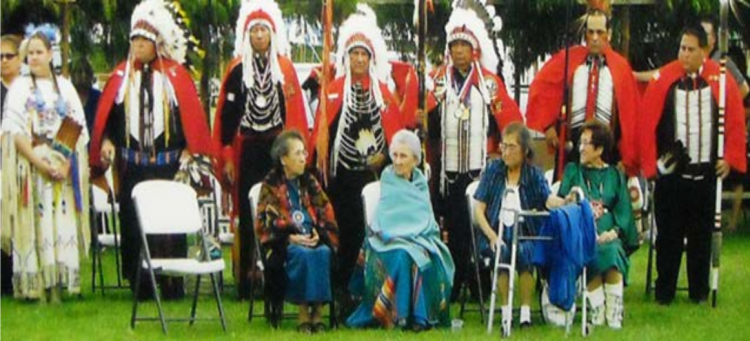 As published in Dimensions, the Magazine of the UW Alzheimer's Disease Research Center - Fall 2017 (Download the PDF or Read Online)
Addressing Brain Aging and Alzheimer's Disease in American Indian and Alaska Native Communities
The National Alzheimer's Coordinating Center stores all clinical data and brain tissue that 30 Alzheimer's Disease Centers (ADCs) around the country collect from study participants. Scientists rely on this rich research resource; however, it includes very little information about American Indians and Alaska Natives. As a result, researchers lack rigorous knowledge about the burden, risk factors, and social, economic, and health consequences of Alzheimer's and related conditions in Native populations.
"The reasons for this massive underrepresentation have to do with disparities in health, education, and socioeconomic conditions that limit access to a diagnosis of memory loss and participation in research," says Dr. Astrid Suchy-Dicey, an epidemiologist at Washington State University and project lead of the UW Alzheimer's Disease Research Center (ADRC) Satellite Core.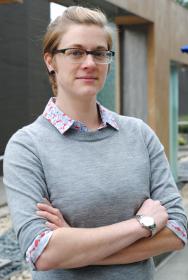 Now, a group of health disparities researchers from the ADRC are working to solve that problem. The effort, led by Dr. Suchy-Dicey and ADRC Satellite Core Principal Investigator Dr. Dedra Buchwald, both investigators with Washington State University's Partnership for Native Health group, builds on a decades-long investment in designing health research infrastructure in Native communities.
It all started in 1988, when the National Heart, Lung, and Blood Institute funded the Strong Heart Study, the most extensive examination of cardiovascular disease in more than 4,500 American Indians from 13 tribes across three geographic regions of the U.S. Surviving members of the study cohort have participated in many subsequent examinations, including the Cerebrovascular Disease and its Consequences in American Indians study. In this study, participants undergo cognitive testing, questionnaires, MRI brain scans, and genetic testing at two time points. For the study's second time point, some of those participants are returning for further tests related to vascular brain disease, Alzheimer's disease and cognitive decline.
"They are heroes," says Dr. Suchy-Dicey of the American Indian elders who still participate in the study. By now, they are all over 70 years of age and must overcome physical challenges, long distances, and frequent bad weather traveling to local brain imaging centers. But for many participants, the extensive research sessions don't get in the way of two decades of participation in research.
The data that Drs. Suchy-Dicey and Buchwald are collecting will comprise the first-ever longitudinal study of cardiovascular disease and Alzheimer's disease in American Indians, which will allow researchers to better evaluate the prevalence and major modifiable risk factors for cognitive impairment and dementia, and ultimately, to suggest ways to address disparities and promote healthy aging.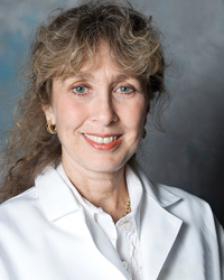 "This is a landmark study that represents the cooperation of many widely separated communities and researchers that is a wonderful example of community-based research," says Dr. Buchwald. "Using the information collected to date, we are already developing interventions to prevent cerebrovascular disease among our tribal community members."
Dave Baldridge (Cherokee) is the Executive Director of IA2 International Association for Indigenous Aging, a non-profit in New Mexico working with tribal councils and stakeholders to devise progressive solutions for issues facing aging Native communities. "I've long considered Dedra Buchwald the leading voice for Native American health," he says, "and I'm delighted that her team is interested in these issues, given the underfunding and lack of emphasis on elders and mental health in the services provided by the Indian Health Service."
The ADRC Satellite Core team has already made some key observations. The current cognitive measures used to detect memory loss, standardized across ADRCs, were originally derived and validated based on primarily white middle-class populations. Because American Indian elders have unique language, cultural, and educational backgrounds, researchers must adjust some of the traditional measures of cognitive performance to accurately identify impairment due to a neurodegenerative disease.
Fortunately, the team thinks the longitudinal cognitive and health data they are collecting will be able to detect rapid loss of cognitive function over time in the Strong Heart Study cohort. They aim to establish a 'proxy' gold standard of detecting memory loss and dementia for their study population. They hope their work will improve the National Institute of Health's testing toolkit for underserved minorities.
Under the guidance of Dr. Buchwald, Dr. Suchy-Dicey spends most of her time on this project. This enormous effort entails coordinating between the many different partner institutions, the Indian Health Service, tribal councils, site recruiters, and local hospitals and radiology centers. She and a research coordinator deal with complicated budgets and data ownership concerns that arise from working with sovereign tribal entities.
"If you imagine doing a research project involving several independent European nations, you might get some idea of what complexity is involved," she says. Fortunately, they benefit from pre-existing research structures and good relationships with the Native community leaders.
"I think one of the major strengths of the Strong Heart Study is that the team has been very serious about incorporating community perspectives, consulting with community advisory boards, and including investigators who are Native themselves," says Suchy-Dicey. "The Strong Heart Study's strong research ethics and mutually-respectful community partnerships have driven the success of this work in the ADRC Satellite Core." •