OMA&D Academic Counseling Services
CAMP
College Assistance Migrant Program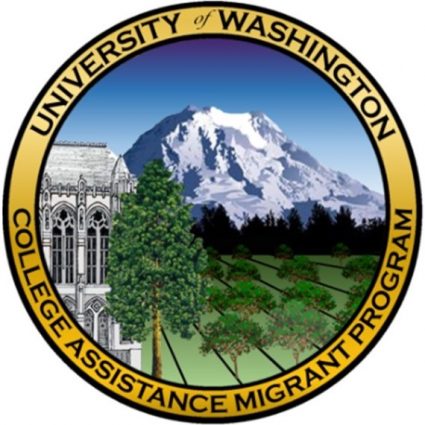 ---
Cohort 14 Information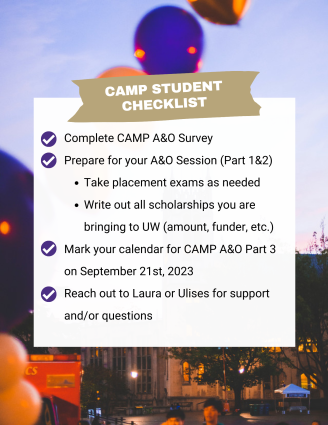 Click HERE to access the CAMP A&O Survey.
---
Pro Pannel 2023
We had a great time with our alumni, and we appreciate all of the professionals who came by. If you are a CAMP alumnus and would want to share information about your professional career, please contact Myrella Gonzalez at gonzom15@uw.edu.
A Day in the Life of a CAMP Student
---
To request more information email uwcamp@uw.edu or call (206) 221-0527
---
Like CAMP on Facebook or follow us on Instagram!
Or if you are a current or past UW CAMP Scholar, join our LinkedIn Group!