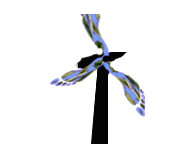 Clean Development
The Millenium Development Goals, agreed to by every member country of the United Nations in 2000, call for the worldwide eradication of poverty and hunger, universal education, gender equality and huge improvements in health by 2015: two years ago!!

Can we do this without making the planet warmer?

Let's think big and imagine how we can confront the climate crisis in a way that is realistic about the other major problems that we face as a planet and as a species on it.
Clean Development
Recent posts: