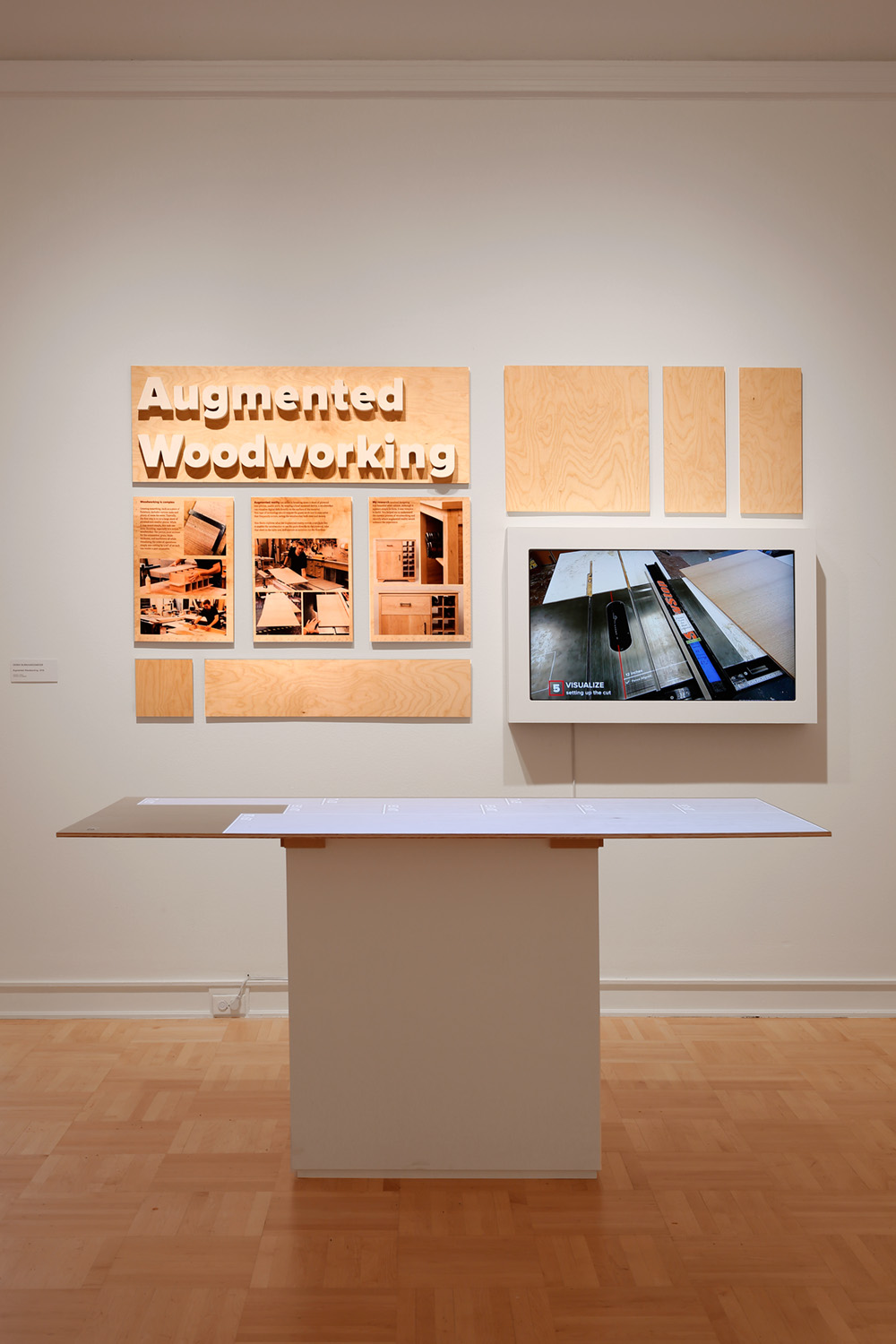 Thesis
Augmented Woodworking
Download the full thesis publication.
Bio
Derek is a designer passionate about the intersection of the physical and digital world. He holds a Bachelor of Fine Arts degree in Industrial Design from Rochester Institute of Technology where he gained a love for creating physical artifacts. Upon earning his degree, he continued to expand on his knowledge by practicing interaction design at Microsoft and Amazon. There, he worked on digital experiences for wearable, mobile, and web. Derek learned a countless set of new skills while working, but he longed for a way to return to his roots in hardware design.
In the University of Washington Master of Design program, Derek has had the opportunity to refine his knowledge by engaging in meaningful discourse with new mentors and colleagues. Using an emerging technology — augmented reality — he has discovered his passion of creating wholistic experience that bridges the gap of the physical and digital world. His thesis presents the application of augmented reality in a woodworker's environment. He seeks to understand how digital technology will assist the fabrication of wood furniture by overlaying data directly in the woodworker's field of view. Derek is excited to use the skills he has developed to define the next generation of technology, while creating new digital opportunities in the physical world that, until this point, were once only possible through imagination.
Education
Master of Design, University of Washington, Seattle
Bachelor of Fine Arts, Rochester Institute of Technology
Committee
Axel Roesler, Committee Chair, (Interaction Design)
Sang-gyeun Ahn (Industrial Design)