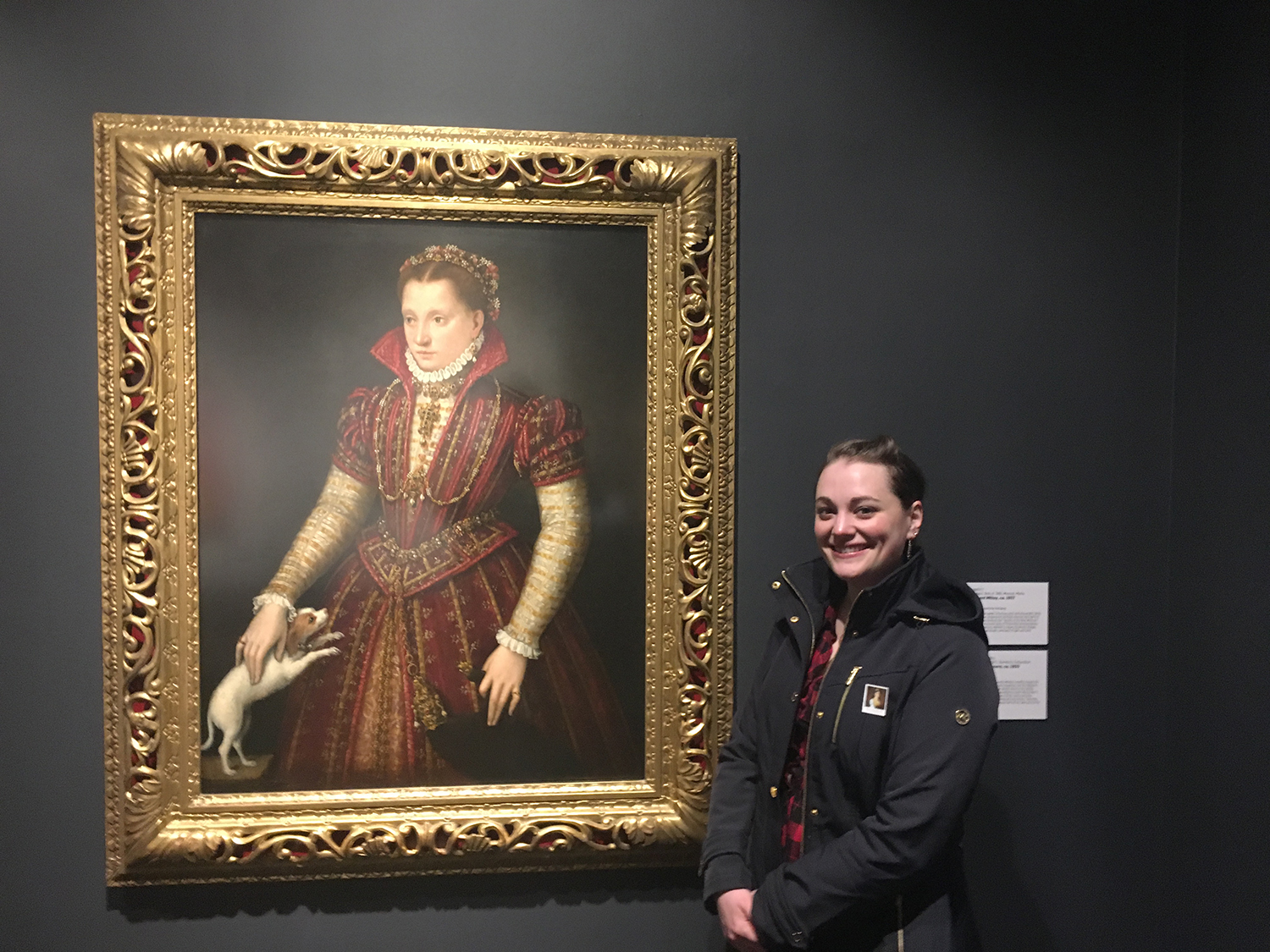 Dissertation
Of Her Substance: Dress and Fecundity in Renaissance Painting
Abstract
Garments do not merely adorn women's bodies; dress shapes and crafts femininity. This dissertation centers a common Italian Renaissance female dress shape, a forward swell of skirts above the womb, usually mistaken by beholders as a visual indication of pregnancy. I term this silhouette gravid dress. I examine how early modern dress illustrated and tailored Renaissance gender norms, particularly in terms of promoting pregnancy and motherhood as the key womanly virtues. I argue early modern women's clothing championed pregnancy through sartorial accommodation, by encouraging Renaissance wives to fill their luxurious skirts with new life and imbue the expensive pleats with purpose. My study analyzes paintings, particularly portraits, surviving dress objects, and sixteenth-century costume books to examine how early modern fashion dictated the shape and scope of women's bodies. It intertwines feminism and gender studies, fashion history and theory, art history, and book history.
Bio
Lane Eagles received her PhD in art history at the University of Washington, Seattle. Her dissertation examined the intersection of late medieval and Renaissance dress and gender roles. Her research interests include fashion and costume history, magic and miracles, and women's and gender studies. In addition to teaching at the University of Washington, Lane has served as an art history instructor at Seattle Pacific University and Cornish College of the Arts. At the University of Washington, Lane was an officer in the Classics, Medieval, and Early Modern Graduate Research Cluster and oversaw the Ethical Pedagogies workshop series. Her writing on Renaissance fashion and visual culture has appeared in Salon, Boston University's journal Sequitur, Smarthistory, and the New York Fashion Institute of Technology's Fashion History Timeline.
Education
Doctor of Philosophy, Art History, University of Washington
Master of Arts, Art History, University of Washington
Bachelor of Arts, Art History, University of Oklahoma
Publications
"The Question of Pregnancy in Jan van Eyck's Arnolfini Portrait," in Smarthistory, 2018.
"Warburg's Etruscan Florentines," SEQUITUR, volume 4, issue 2, "Extra," Boston University, 2018.
"'Beauty Adorns Virtue:' Italian Renaissance Fashion," 
New York Fashion Institute of Technology, 2018.
"How fashion adapted to climate change – in the Little Ice Age," The Conversation, Salon, Newsla, 
2017.
"When Wax Ruled Florence: Redefining Florentine Portrait Effigies" Parnassus, volume 10, "Taking the 'S' Out of the Craft," pages 34-39, University of Louisville Hite Art Institute, 2014.
Awards
2019, Dean's Medal Nominee, School of Art + Art History + Design, University of Washington
2019, Míċeál Vaughan Textual and Manuscript Studies Award, Textual Studies Program, University of Washington
2018, Julaine Martin Endowed Scholarship in the Arts, Division of Art History, University of Washington
2018, Textual Studies Program Graduate Research Award, Textual Studies Program, University of Washington
2017, Graduate School Fund for Excellence & Innovation Travel Award, University of Washington
2016, Thelma I. Pell Recognition Award, Division of Art History, University of Washington
2014, Thelma I. Pell Recognition Award, Division of Art History, University of Washington
Committee
Stuart Lingo, Committee Chair (Art History)
Estelle Lingo (Art History)
Susan Gaylard (French and Italian Studies)
Mary O'Neil, GSR (History)