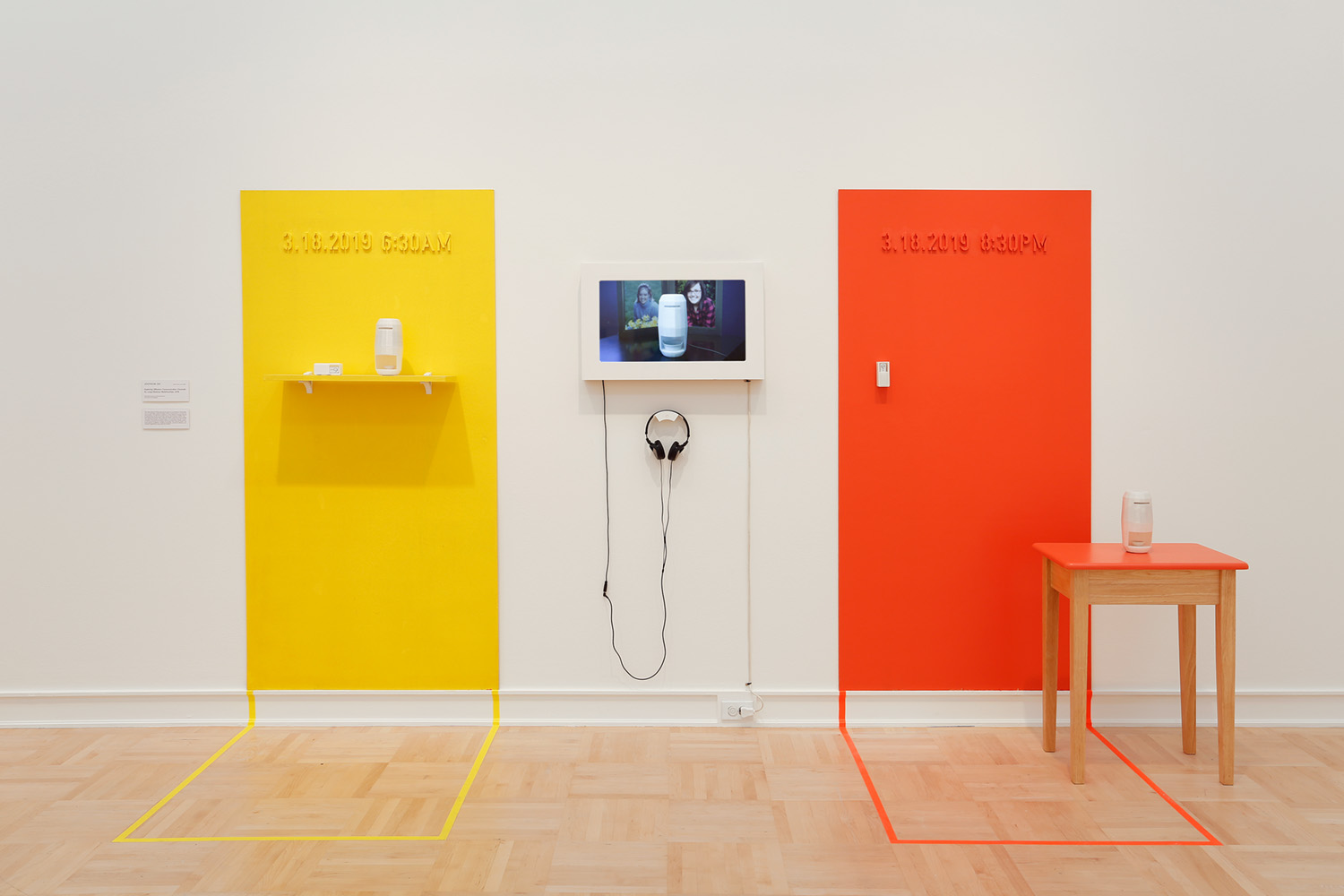 Thesis
Exploring Intimate Communication Channels for Long-distance Relationships
Statement
This thesis explores finding interpersonal values of long-distance family members using cultural probes method and builds a set of wirelessly connected prototype to fulfill perceived desires using design and technology.
The prototype, Scentie-Talkie, enables distant people to share presence using a sense of smell. With an abundance of explicit communication channels being developed, this research posits that to facilitate intimate relationships over a distance, more implicit and abstract communication platforms need to be explored as well.
Download the full thesis publication.
Bio
Jooyeon Oh is a designer with experience in branding identity, packaging, and experience design. After studying graphic design at RISD, her work focused on creating design systems for cultural institutions, emerging tech products, and retail environments in Seoul, New York, and Seattle. Her work has been recognized by design publications, such as Victionary's "Illustrative Branding" issue.
At UW, she focused on design research using different ways to use human-centered design to propose more desirable systems and interactions for the future. She is interested in designing for social interactions to improve emotional factors through user-research and prototyping.
Education
Master of Design, University of Washington, Seattle
Bachelor of Fine Arts, Rhode Island School of Design
Awards
Top Scholar Graduate Award
Committee
Kristine Matthews, Committee Chair (Visual Communication Design)
Karen Cheng (Visual Communication Design)