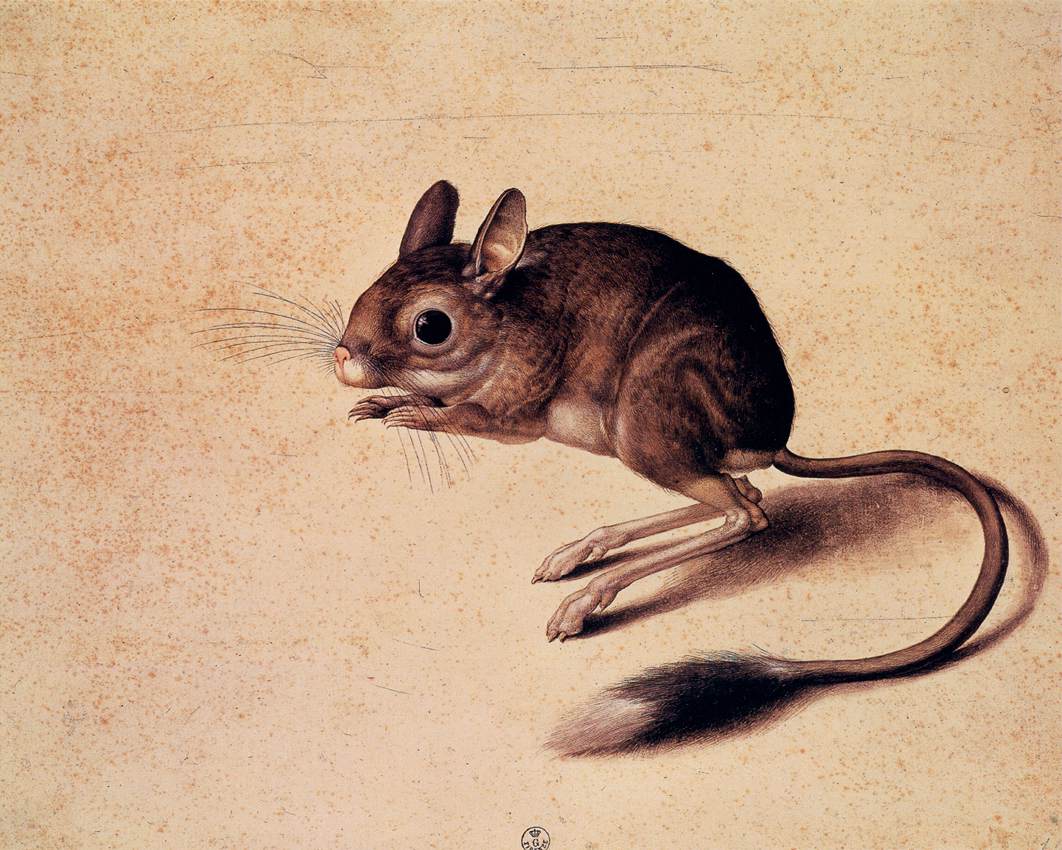 Image: Jacopo Ligozzi. Jerboa. 1580/1600. Drawing. Image courtesy Web Gallery of Art.
Thesis
Looking at Jacopo Ligozzi's Daphne laureola in Three Ways
Abstract
Jacopo Ligozzi produced an extremely diverse body of work over the course of his life, but he is best known for the botanical and zoological illustrations he made for Francesco I de' Medici between 1577 and 1587. This paper will consider one of these botanical works, his image of Daphne laureola, as it relates to three artistic genres: scientific illustration, still life, and miniature painting. I argue that Ligozzi's work brings the visual qualities and cultural associations of still life and miniature painting into the service of the budding science of natural history. The appeal of works like Ligozzi's played an important role in both the establishment of scholarly social networks through the exchange of images, and in the cultivation of courtly support for scientific research due to the desirability of nature studies as collectable objects. The emerging natural sciences benefitted from this desirability, which resulted in part from the artistic knowledge deployed in the making of such nature studies. The attractiveness of these images helped viewers to reframe their relationship to non-human organisms, enabling the viewer to see previously overlooked creatures as newly fascinating objects of wonder.
Bio
Krista Schoening is an artist, teacher, and scholar. Her research explores resonances between early modern European painting and contemporary topics.
Education
Master of Arts, Art History, University of Washington
Master of Fine Arts, Painting + Drawing, University of Washington
Bachelor of Arts, Anthropology, Spanish, University of Notre Dame
Awards
2017, de Cillia Teaching with Excellence Award, University of Washington
2015, Parnassus Teaching with Excellence Award, University of Washington
Committee
Estelle Lingo (Art History)
Stuart Lingo (Art History)
Helen O'Toole (Painting + Drawing)