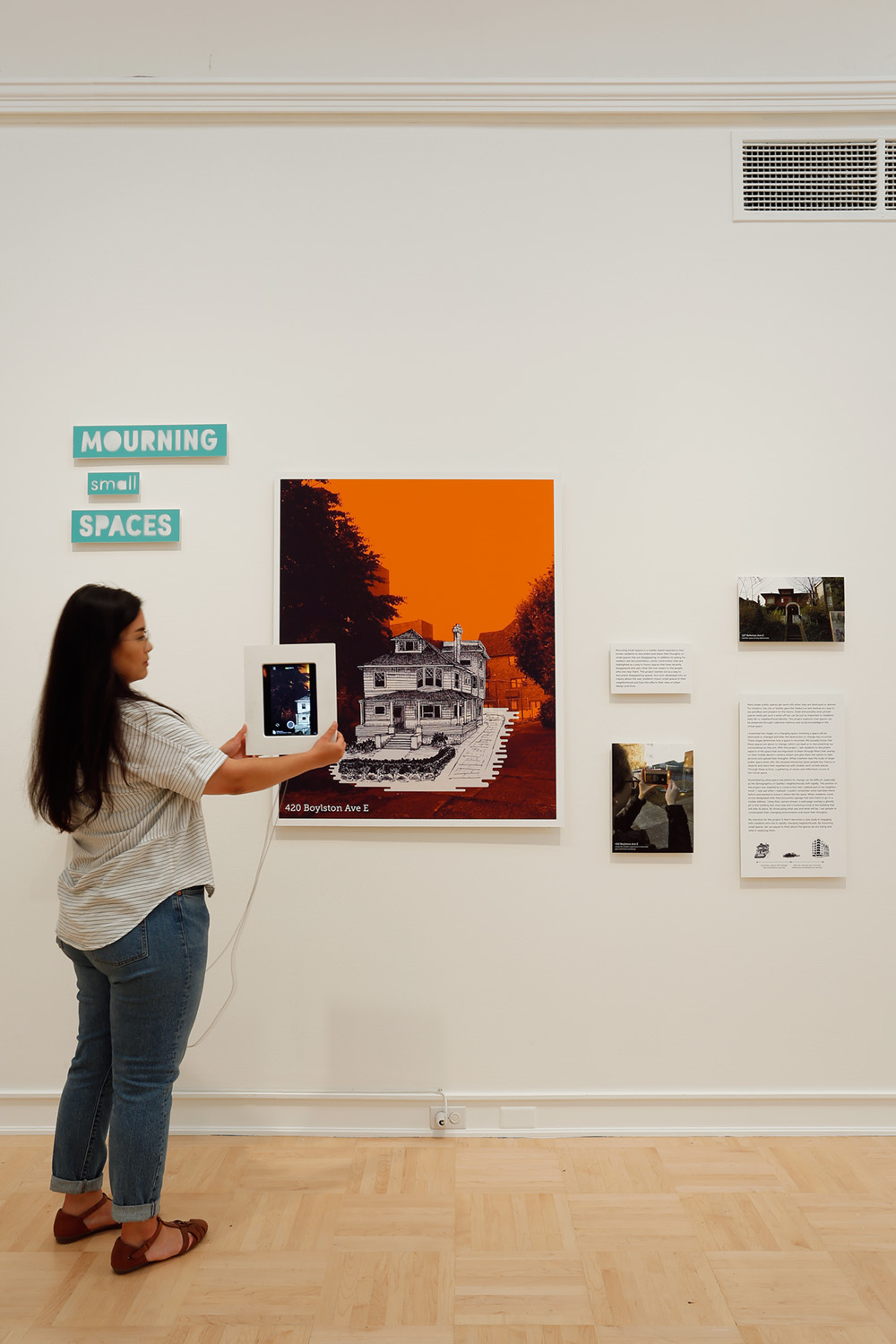 Thesis
Mourning Small Spaces
Abstract
For her thesis, Kelsey identified several homes in her neighborhood of Capitol Hill and nearby neighborhoods that are scheduled for demolition. Situating the prompts by the homes and construction sites, she asks neighbors to document what they will miss the most about the spaces and what they remember most about the ones already gone. With this project, she will explore ways to facilitate the mourning process for smaller, less public spaces that still have an impact on individuals in their neighborhood.
Download the full thesis publication.
Bio
Kelsey Aschenbeck is originally from Texas and holds an undergraduate degree from Texas A&M University in Environmental Design with a concentration in architecture. For the last several years she has focused on visual communication for various start-ups in Austin.
At the University of Washington, her work has focused on the context in which technologies are integrated into our world. Whether that be exposing users to larger systems in the home or designing storytelling systems in public places, Kelsey is most interested in the spaces where digital systems and our physical world overlap.
Education
Master of Design, University of Washington, Seattle
Bachelor of Environmental Design, Texas A&M University
Committee
Dominic Muren (Design)
Audrey Desjardins (Interaction Design)