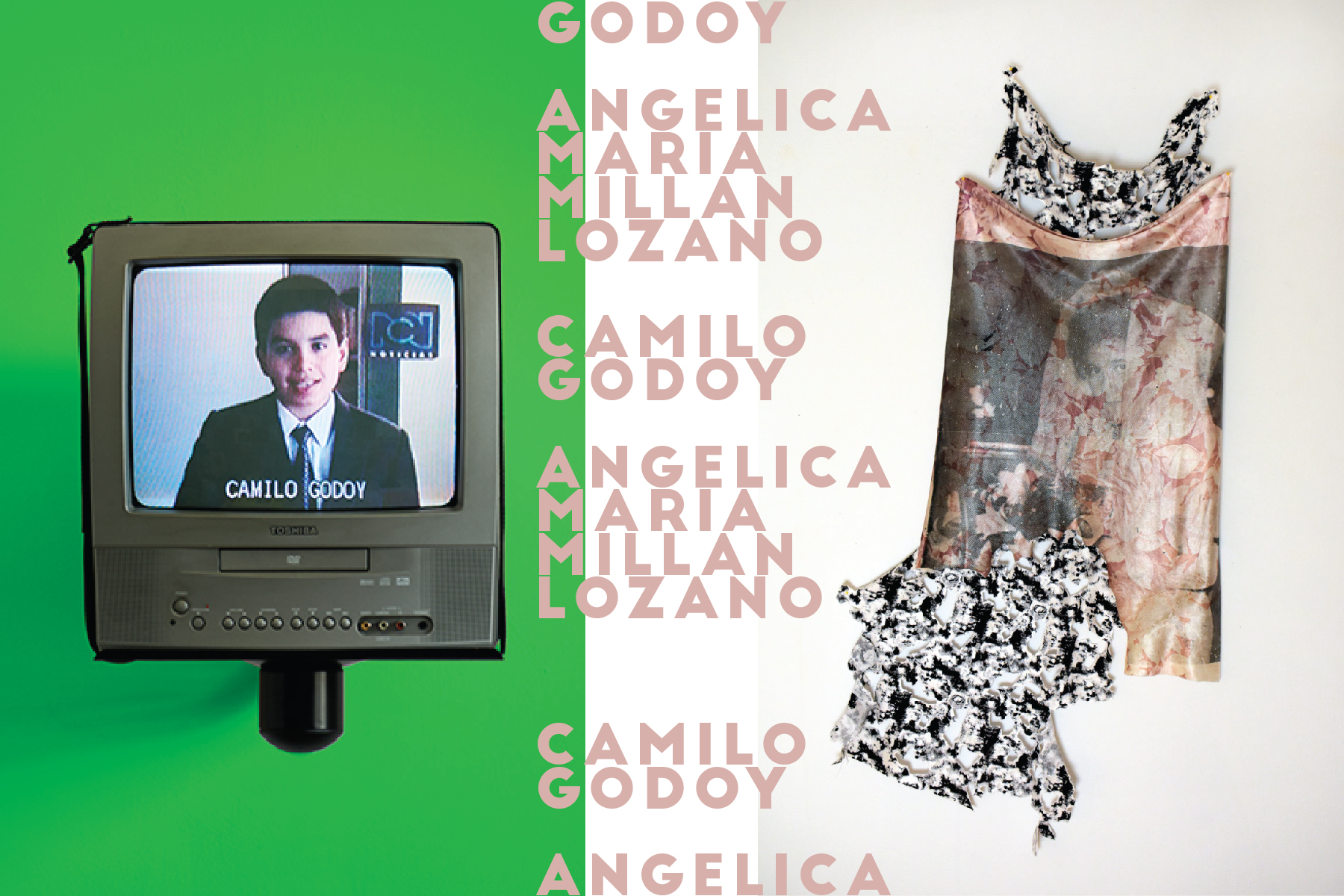 Practicum
Angélica Maria Millán Lozano & Camilo Godoy: Lugar del Trabajo
Abstract
The curatorial project of Lugar del Trabajo documents and showcases the practices of New York-based, Bogotá-born contemporary artists, Angélica Maria Millán Lozano and Camilo Godoy, through an exhibition at the Jacob Lawrence Gallery at the University of Washington and an accompanying catalogue essay. The selected works in the exhibition act together to examine the politics of memory and the violence of forgetting. This practicum document outlines the planning of the exhibition while demonstrating my art historical research and writing skills through the catalogue essay.
I engage with the field of art history as a foundational method to approach contemporary curatorial practices and situations. Theoretical lenses in queer and gender theory, transnational cultural production, institutional critique, and the aesthetics of communal violence, trauma, and memory guide the framing of this project. More broadly, I focus on the gallery as a site to organize community, to collectivize education, and to create liberation strategies. In this type of work, I consider and challenge the inherited history of galleries and museums through a lens of racial equity and accessibility in both practical and theoretical presentations.
Bio
Juan Franco Ricardo (they/them) is a visual and performing artist, curator, and community organizer. Born in Bogotá (Muisca Territory) and currently based in Seattle (Coast Salish Territory), they ground creative practice in their queer, brown, immigrant identity and in solidarity across these communities.
As an artist, Juan constructs image-based works with the aid of film and digital cameras, flatbed scanners, and found imagery while exploring the metaphors and histories of the chemical and digital process. As an organizer, Juan is Co-Founder and Co-Director of festival:festival, a public, visual and performing arts festival in Seattle. festival:festival presents and supports artists and cultural workers in Seattle.
Juan has been named the 2019 Neddy at Cornish Curator beginning in September of 2019. They hold an MA in Art History from the University of Washington and a BFA in Photography from Cornish College of the Arts.
Education
Master of Arts, Art History, University of Washington
Bachelor of Fine Arts, Art, Cornish College of the Arts
Awards
Husky 100
Rosenberg-Ibarra Humanitarian Scholarship
Committee
Adair Rounthwaite (Art History)
Lacey Baradel (Art History)
Emily Zimmerman (Director and Curator, Jacob Lawrence Gallery)