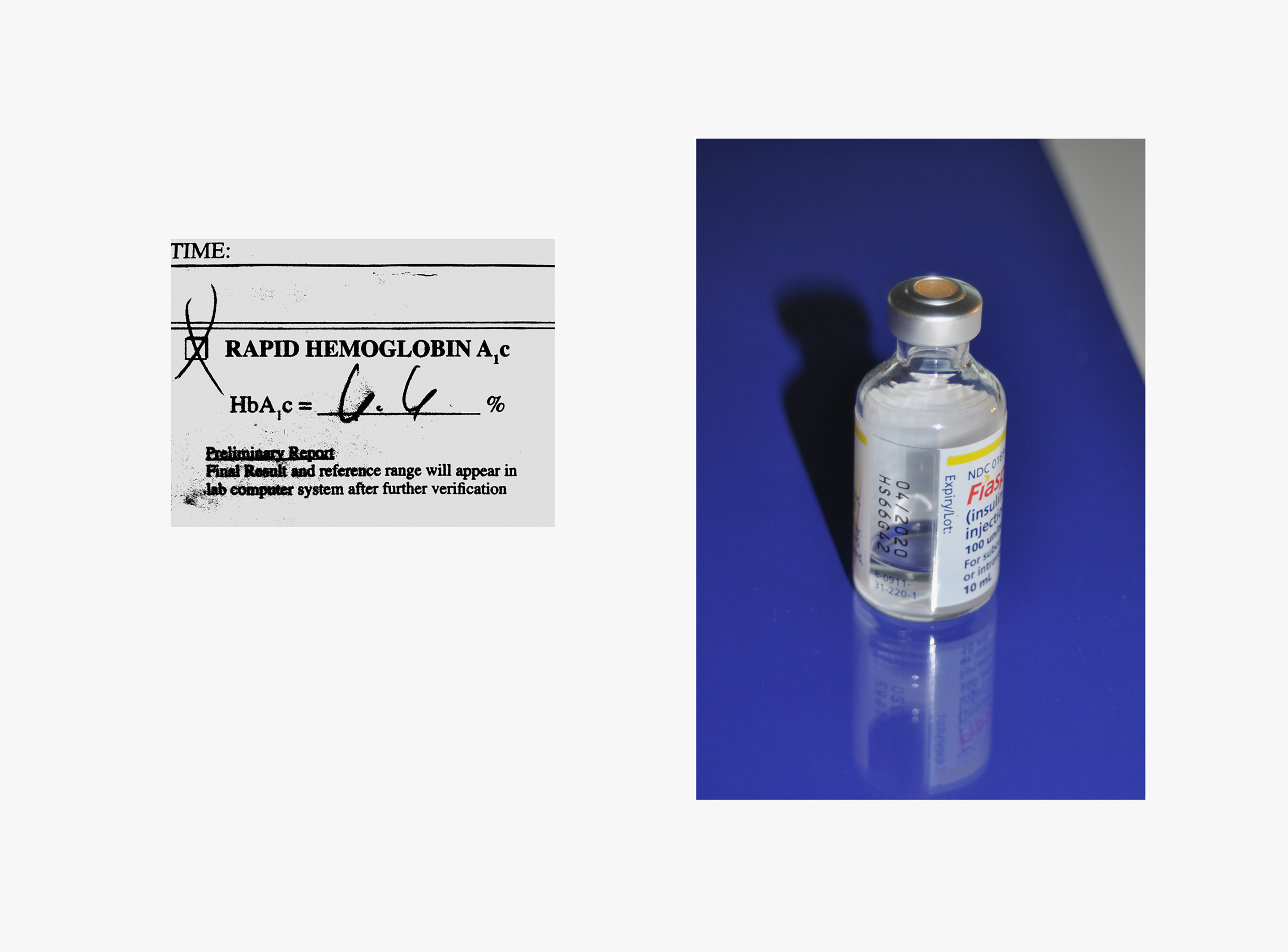 Thesis
Deficiency, inventory
Statement
Type 1 diabetes is a condition primarily characterized by complete insulin deficiency. The pancreatic beta-cells lose their ability to help regulate the level of glucose in the bloodstream. This work follows a line of inquiry looking at life with a chronic health condition as a practice. Tracing the condition from onset to management, general knowledge, and history, it began as research into layers of lived experience; over time building a catalogue of the tools, materials, and rituals, and ultimately organizing a new inventory and a new perspective.
Download the full thesis publication.
Bio
Franklin Vandiver is a graduate student in the Division of Design. He has also worked for the School of Art + Art History + Design, the Jacob Lawrence Gallery, and the Textual Studies Program.
Committee
Annabelle Gould, Committee Chair (Visual Communication Design)
Axel Roesler (Interaction Design)