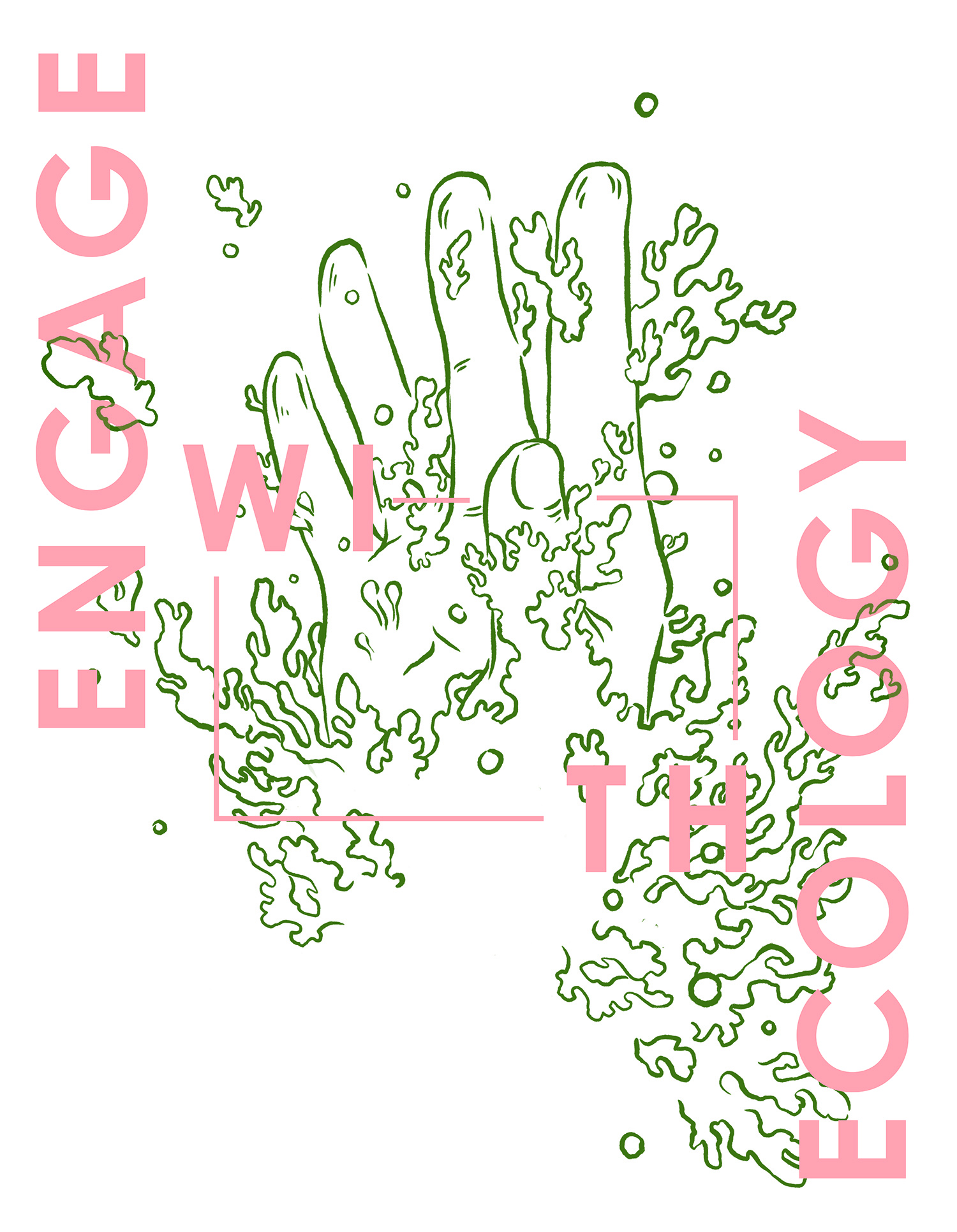 Thesis
Engage with Ecology
Abstract
In her thesis, highly influenced by her illustrative skills, Magdalena is studying the discourse around ecology and how design can achieve a greater understanding and compassion for ecology and its complexities. Ecology, the study of how organisms interact with one another and with their physical environment, includes both non-living and living components making its health unbalanced by economic growth that values one component over another. Through investigating readings by authors who work to contextualize ecology and the role humanity plays within it, as well as the responsibility of design, she has sought to pursue how design can benefit ecological aims outside of consumerism and encourage engagement outside of agenda in the lens of long-term consequences.
Download the full thesis publication.
Bio
Magdalena Nilges was born in Urbana, Illinois, with two parents working as research scientists at the University of Illinois. Growing up in laboratories greatly influenced her, but she decided to pursue her talents in the arts, attending summer programs at the School of Art Institute in Chicago and Rhode Island School of Design. She went on to attend Laguna College of Art and Design and majored in Drawing and Painting with a minor in Graphic Design. After working in the field as a graphic designer and interaction designer, she decided to return to graduate school in pursuit of a greater understanding of design as a multidisciplinary subject and in the aims of teaching.
Education
Master of Design, University of Washington, Seattle
Bachelor of Fine Arts, Laguna College of Art and Design
Committee
Kristine Matthews, Committee Chair (Visual Communication Design)
Chris Ozubko (Visual Communication Design)
Michael Ellsworth