ABOUT US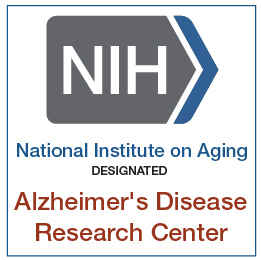 The UW Alzheimer's Disease Research Center is part of a nationwide network of Alzheimer's disease research resource centers funded through the NIH's National Institute on Aging. The UW ADRC has been committed to helping advance Alzheimer's research for over thirty years. We believe that through hard work, innovation, the generous support of our donors and volunteers, and a concentrated research effort, we can develop more effective approaches to treating and ultimately preventing Alzheimer's and related conditions such as frontotemporal degeneration and Lewy Body dementia/Parkinson's disease dementia. We hope that you, both researchers and research participants, will join with us in answering the questions posed by this disease through innovative and productive research.
At our center, we specifically focus on a precision medicine approach to Alzheimer's disease. This means that we seek to advance research in genetic risk, develop neuroimaging markers and biomarkers for preclinical detection, and discover novel therapeutics that can be tailored to address the underlying molecular causes of an individual's disease. Our basic science and clinical studies strive toward precision medicine strategies that improve the care, functioning, and quality of life of both patients and caregivers.
The UW ADRC belongs to the UW Memory and Brain Wellness Center. People living with memory loss or dementia, and their friends and families, are encouraged to visit the MBWC to find a memory loss handbook, clinical services, and community resources and events.
This website introduces our researchers and staff, provides news and announcements, and offers information on available resources for researchers worldwide. You will learn about how the UW ADRC fits into the larger world of basic and clinical brain science at the University of Washington, through our many affiliated programs and institutions. Whether you are a potential research participant or interested members of the general public looking for some facts on Alzheimer's disease and related conditions, or a researcher or student searching for scientific resources, biological samples, or research talks and events, this website will hopefully provide you with answers.
DIRECTOR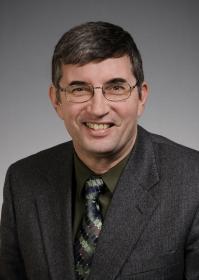 Dr. Thomas Grabowski, Professor in the Departments of Radiology and Neurology at the University of Washington, is the Director of the UW Alzheimer's Disease Research Center (ADRC). He oversees a multi-disciplinary effort to further a precision medicine approach to Alzheimer disease. This work aims to better define key steps in the pathological process and thereby identify new therapeutic targets that will help people with different variants of this disease.
"A precision medicine approach to Alzheimer disease currently runs about a decade behind oncology," says Dr. Grabowski, "but we hope that the ADRC's thirty-year legacy in neurogenetics will speed the development of more personalized, effective treatments for patients."
Dr. Grabowski is a leader in both the clinical and research efforts around neurodegenerative disease and dementia at the University of Washington. In his role as the Medical Director of the UW Memory and Brain Wellness Center and a neurologist, he leads a provider team that diagnoses, treats, and supports patients living with memory loss or dementia. He has made patient and family wellbeing into a top priority in the clinic, by helping people adjust to cognitive challenges over time and leveraging intact personal strengths.
He also conducts research as the Director of the UW Integrated Brain Imaging Center, where his group uses functional and structural brain imaging methods to understand how brain systems supporting memory and language are affected by neurodegenerative diseases. In particular, he aims to improve the potential of functional brain imaging to diagnose and monitor early Alzheimer's, Parkinson's, and frontotemporal spectrum diseases.
HISTORY

The UW ADRC was established in 1985 as one of ten Alzheimer's Disease Centers that were originally funded by the National Institute on Aging (NIA) to study Alzheimer's disease. Since then, the UW ADRC has fostered a research culture that helps investigators attain new knowledge about Alzheimer's and related dementias and then helps them apply this knowledge to the development of innovative therapies.
One way that we have been able to work toward innovative therapies over these decades is by gathering a multidisciplinary group of basic and clinical investigators, including neurologists, psychiatrists, neuropsychologists, cell and molecular neurobiologists, neuropathologists, geneticists, biostatisticians, geriatricians, and others. These ADRC researchers work with fellows, volunteer research participants, community partners, and scientific collaborators locally, nationally, and internationally. Our investigators also partner with other Alzheimer's centers across the country to evaluate promising new medications and other treatments for Alzheimer's. Through these endeavors, the UW ADRC continues its education and training mission to develop the careers of new Alzheimer's investigators and, as we first articulated in 1985, to enhance the education of professionals and the public on the nature of Alzheimer's disease.
EARLY BREAKTHROUGHS
As this historical paper trail shows, the UW ADRC made some of the first contributions to the field of Alzheimer's and non-Alzheimer's disease genetics. Here is a selection of key UW ADRC scientific papers from the past- 1985 to 2000 - that have stood the test of time and research advancement. See if you can spot these fundamental contributions on the Alzheimer's Disease Research Timeline at Alzforum!
EVIDENCE FOR ETIOLOGIC HETEROGENEITY IN ALZHEIMERS-DISEASE
By: BIRD, TD; SCHELLENBERG, GD; WIJSMAN, EM; et al.
NEUROBIOLOGY OF AGING Volume: 10 Issue: 5 Pages: 432-434 Published: SEP-OCT 1989
GENETIC-LINKAGE EVIDENCE FOR A FAMILIAL ALZHEIMERS-DISEASE LOCUS ON CHROMOSOME-14
By: SCHELLENBERG, GD; BIRD, TD; WIJSMAN, EM; et al.
SCIENCE Volume: 258 Issue: 5082 Pages: 668-671 Published: OCT 23 1992
INTERACTIONS OF APOLIPOPROTEIN-E GENOTYPE, TOTAL CHOLESTEROL LEVEL, AGE, AND SEX IN PREDICTION OF ALZHEIMERS-DISEASE - A CASE-CONTROL STUDY
By: JARVIK, GP; WIJSMAN, EM; KUKULL, WA; et al.
NEUROLOGY Volume: 45 Issue: 6 Pages: 1092-1096 Published: JUN 1995
A FAMILIAL ALZHEIMER'S DISEASE LOCUS ON CHROMOSOME 1 Science. 1995
SECRETED AMYLOID BETA-PROTEIN SIMILAR TO THAT IN THE SENILE PLAQUES OF ALZHEIMER's DISEASE IS INCREASED IN VIVO BY THE PRESENILIN 1 and 2 and APP MUTATIONS LINKED TO FAMILIAL ALZHEIMER'S DISEASE. Nat Med. 1996
FAMILIAL ALZHEIMERS-DISEASE IN AMERICAN DESCENDANTS OF THE VOLGA GERMANS - PROBABLE GENETIC FOUNDER EFFECT
By: BIRD, TD; LAMPE, TH; NEMENS, EJ; et al.
ANNALS OF NEUROLOGY Volume: 23 Issue: 1 Pages: 25-31 Published: JAN 1988
CHROMOSOME 17 AND HEREDITARY DEMENTIA: LINKAGE STUDIES IN THREE NON-ALZHEIMER FAMILIES AND KINDREDS WITH LATE-ONSET FAD
By: Bird, TD; Wijsman, EM; Nochlin, D; et al.
NEUROLOGY Volume: 48 Issue: 4 Pages: 949-954 Published: APR 1997
FRONTOTEMPORAL DEMENTIA AND PARKINSONISM LINKED TO CHROMOSOME 17: A NEW GROUP OF TAUOPATHIES
By: Spillantini, MG; Bird, TD; Ghetti, B
BRAIN PATHOLOGY Volume: 8 Issue: 2 Pages: 387-402 Published: APR 1998
TAU IS A CANDIDATE GENE FOR CHROMOSOME 17 FRONTOTEMPORAL DEMENTIA, ANN NEUROL. 1998
THE NUMBER OF TRAIT LOCI IN LATE-ONSET ALZHEIMER DISEASE
By: Daw, EW; Payami, H; Nemens, EJ; et al.
AMERICAN JOURNAL OF HUMAN GENETICS Volume: 66 Issue: 1 Pages: 196-204 Published: JAN 2000
View current publications by Alzheimer's disease researchers at the UW on PubMed