Geography
The state of Idaho runs from the Canadian border almost 500 miles south to the edge of Nevada and Utah. This leads to some variation in topography: the "panhandle" in the north runs through the heart of the Rocky Mountains, while southern Idaho, while still mountainous, is most striking for the gorge cut by the Snake River as it winds its way to join the Columbia. Idaho's varied geography also contributes to its diversity, as Idahoans may align themselves economically and culturally with Spokane in the north, Boise in the southwest, or Salt Lake City in the east. At a population of 1.3 million, Idaho is 2nd among the WWAMI states and 39th in the country.
Most Idaho sites are used primarily by the Boise residency program, but we have continued to send residents to Sandpoint in Northern Idaho.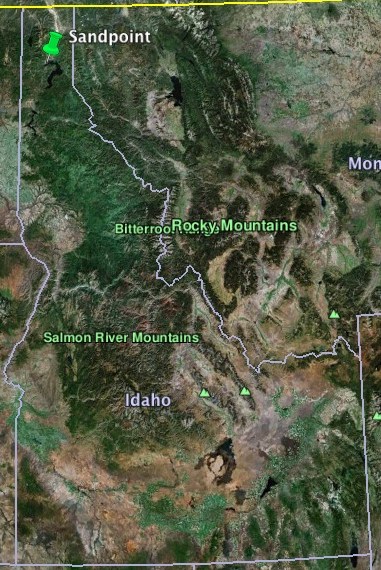 Access
Driving routes and times vary depending on the location of the site. Sandpoint is accessible via I-90, plan 5-6 hours driving time.
Licensing
You will need to get a resident certificate from the Board of Medicine. At this writing it's $50.
Allow 12 weeks minimum for processing.