Geography
Montana is a long state, extending from the Rockies in Western Montana to the plains of the east: the latter are where the "Big Sky Country" gets its name. It's a state of substantial natural resources, which are the mainstay of the economy. At 902,000, it's third in population among the WWAMI states and 44th in the nation.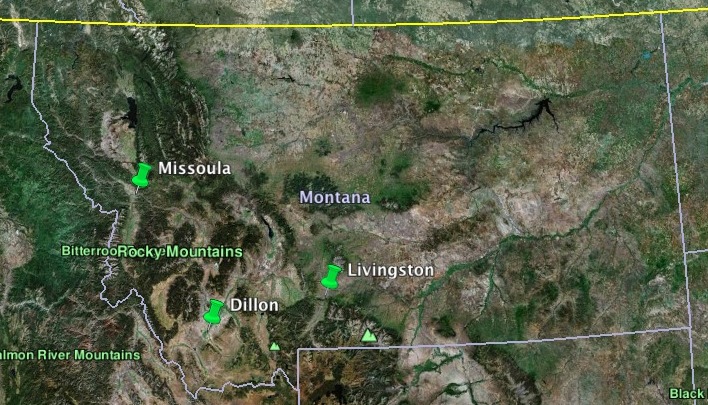 Access
Most places in Montana are drivable from Seattle within a day on I-90. Plan 6-12 hours depending on your destination and your preferred driving speed.
You can fly directly to a number of Montana cities including Missoula, Billings, and Bozeman on Alaska Airlines. Although in theory you could get by without a car in either of those cities, I wouldn't recommend it unless you have made specific arrangements with the site. Other places in Montana you'll want a car to get there and to get around while you're there.
Licensing
Licensing is $100 as of this writing; allow 2-3 months processing time.