Geography
Washington is divided physically and culturally by the Cascade Mountains. The Puget Sound region west of the Cascades is notable for rainy winters and moderate summers, and holds the majority of the state's population. Eastern Washington's climate is more arid, with colder winters and hot, dry summers; this is where the vineyards and orchards for which the state is known lie, irrigated by the waters of the Columbia river. Washington is the most populous of the WWAMI states, and ranks 14th overall in the nation with 5.9 million people.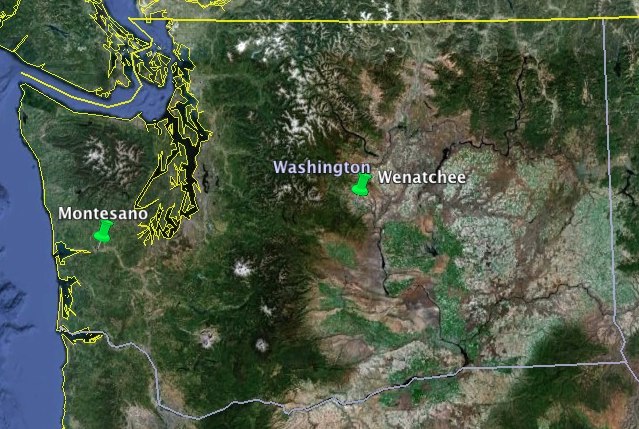 Access
Access to Washington sites will be by car. Driving times vary based on location.
Licensing
Not an issue for Washington State licensees.