The UW Medicine Memory and Brain Wellness Center envisions a world in which people live well with memory loss and can rely upon the best care, within a community of support. Our mission is to promote the well-being of persons living with memory loss and their families, by providing exceptional care, advancing scientific understanding in the Alzheimer's Disease Research Center (ADRC), and building dementia-friendly communities.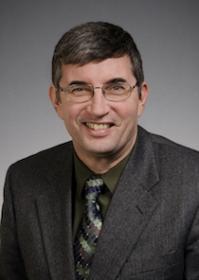 A Message from our Director, Dr. Thomas Grabowski
Re-imagining our approach to brain health
Alzheimer's disease is a defining challenge of our time, and few of us have not been touched personally. For most people, including most medical providers, ideas about Alzheimer's disease are framed around dementia. However, it has become clear that Alzheimer's disease is present and may be detected in the brain years in advance of symptoms. During this time period, different disease processes conspire to damage brain cells. Meanwhile positive lifestyle choices can postpone, literally by years, the tipping point at which the disease finally affects cognition. There is thus a clear opportunity for prevention of dementia by a combination of "precision medicine," brain health programs, diet, and early intervention.
To transform the medicine of brain aging, we must simultaneously change the way patients, families and communities think about Alzheimer's disease. For example, unless we counter the stigma and sense of hopelessness attached to Alzheimer's disease, neither patients nor primary care physicians are likely to seek early detection of problems. The sooner we effectively challenge the narrowly framed view, the more effective our efforts as a society and a scientific community will be.
The themes of the UW Memory and Brain Wellness Center cover early and accurate diagnosis, strengths-based reframing and treatment, and community transformation for people living with Alzheimer's disease and related conditions, particularly forms of frontotemporal degeneration. We challenge and dispel the common ideas that Alzheimer's dementia strikes without warning, affects everything, and leaves no hope for living well. We are building effective strengths-based programs for persons with early stage memory loss. We are fostering a "dementia friendly" community by educating the public to understand the entire course of Alzheimer's disease (presymptomatic, mild cognitive impairment, dementia) and the strengths a person retains in the midst of decline. We partner to advance leading-edge research, on a foundation of best care and community trust.
Please spend some time on our website to learn about the UW Medicine's Memory and Brain Wellness Center and its transformational approach to brain health, memory loss, and dementia.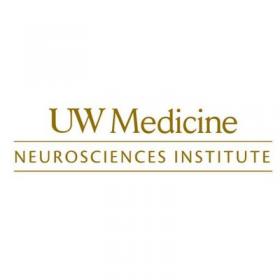 Diagnosis and Treatment
Our memory clinic is part of the UW Medicine Neurosciences Institute. In our clinic space at Harborview Medical Center, our multidisciplinary team provides expert diagnosis, treatment and ongoing care for individuals experiencing changes in memory and thinking. Make an appointment by visiting our UW Medicine clinic page. Our team helps patients discover new ways to use their strengths to promote brain health and overall well-being.
We are also a gateway to educational resources, services, and social and recreational opportunities in the community at large.
Precision Medicine
Our innovative research consortium takes a precision medicine approach to understanding and treating Alzheimer's and Parkinson's diseases, and frontotemporal degeneration. We leverage the latest technologies in brain imaging, genetic sequencing, brain banking, and tissue study to discover biomarkers of the earliest signs of disease and explore potential interventions. Our researchers mainly belong to the UW Alzheimer's Disease Research Center, UW Medicine's Departments of Neurology, Pathology, Psychiatry and Behavioral Sciences, and the UW Integrated Brain Imaging Center. Beyond the UW, our researchers collaborate with teams at the Veteran's Affairs Puget Sound Health Care System, the Allen Brain Institute, Kaiser Permanente Washington Health Research Institute (formerly Group Health Research Institute), and others.
The UW Memory and Brain Wellness Center research activities comprise:
A Bridge to Community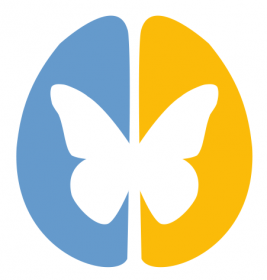 With a focus on wellness, the MBWC aims to build dementia-friendly communities that honor the value, dignity and contributions of persons living with memory loss. Working with our partners, we develop events, programs and resources that ensure that persons living with memory loss remain a vital part of the community, and deserve the opportunity to stay active, be connected, and give back. In addition, we train medical residents, educate primary care doctors and other professionals, and spread the word about new research findings and approaches – all with the aim of building communities in which persons living with memory loss can thrive.
At the MBWC, we see a path forward. While our memory clinic team offers the best available care and support, our research scientists discover new approaches to prevent and treat neurodegenerative conditions, and we join with our partners to build dementia friendly communities. This is our future: Exceptional care. Scientific discovery. Community transformation.
To connect with us on social media, follow us on Facebook, tweet with us on Twitter, and visit us on Spotify. We share enormous amounts of information that align with our center's clinical and social mission and scientific focus.