Department of Chemistry News
July 1, 2013
Chemistry graduate students awarded NSF Graduate Research Fellowships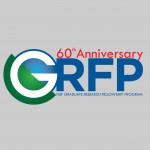 Five graduate students working in the Department of Chemistry were awarded National Science Foundation Graduate Research Fellowships, with four additional students receiving an honorable mention. The NSF Graduate Research Fellowship Program recognizes and supports outstanding graduate students in NSF-supported science, technology, engineering, and mathematics disciplines who are pursuing research-based master's and doctoral degrees at accredited U.S. institutions.
NSF Graduate Research Fellowship recipients:
Kimberly Hartstein, Gamelin Research Group
Heidi Nelson, Gamelin Research Group
Dana Sulas, Ginger Research Group
Niket Thakkar (Applied Math), Masiello Research Group
Caroline Weller, Chatterjee Research Group
Honorable Mention:
Jonathan Goldberg, Heinekey and Goldberg Research Groups
Stephanie Hemmingson, Campbell Research Group
Patrick Lestrange, Li Research Group
Sarah Vorpahl, Ginger Research Group
Congratulations!
For more information, visit:
NSF GRFP Awards and Honorable Mentions: https://www.fastlane.nsf.gov/grfp/AwardeeList.do?method=loadAwardeeList
NSF Graduate Research Fellowship Program: http://www.nsfgrfp.org/