Department of Chemistry News
May 20, 2015
Anne McCoy to join faculty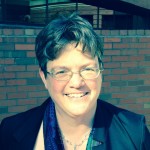 We are delighted to announce that Anne McCoy will be joining the Department as Professor of Chemistry for the 2015-16 academic year. Prof. McCoy is moving to the University of Washington from Ohio State University, where she has been on the faculty since 1994. Prof. McCoy is a leader in the area theoretical spectroscopy and dynamics. Her research focuses on the development of theoretical and computational approaches for understanding spectral signatures of large amplitude motions. She is particularly interested in molecules that are of atmospheric and astrochemical interest, and other species that exhibit large amplitude excursions from the minimum energy geometry even at low-levels of excitation.
Prof. McCoy is deputy editor of the Journal of Physical Chemistry A, and she previously served as senior editor of the Journal of Physical Chemistry. She is a member of the American Chemical Society's Committee on Professional Training, which she chaired from 2012-2014. Prof. McCoy's many honors include Ohio State University's Distinguished Scholar Award and Arts & Sciences Distinguished Faculty Award, several named lectureships, and election as a fellow of the American Physical Society, the American Chemical Society, and the American Association for the Advancement of Science.
For more information about Prof. McCoy and her research, please visit her faculty page or contact her directly via email.