Department of Chemistry News
September 15, 2010
Professor Daniel Chiu wins Young Innovator Award in Microfluidics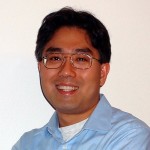 Dr. Daniel Chiu, Professor of Chemistry, is the recipient of the Analytical Chemistry 2010 Young Innovator Award. This award, sponsored by Analytical Chemistry and the Chemical and Biological Microsystems Society (CBMS), recognizes the contributions of an individual who has demonstrated exceptional technical advancement and innovation in the field of micro- or nanofluidics in his or her early career.
With articles published in ACS journals such as Analytical Chemistry, Accounts of Chemical Research, Langmuir, Journal of American Chemical Society, and Nano Letters, Dr. Chiu has pioneered the development and application of new methodologies in the area of microfluidics and single-molecule manipulation and detection. Dr. Chiu has been at the forefront of advancing microfluidic techniques, ranging from methods of microfabrication, to the investigation of unique fluidic behaviors encountered in microfluidics, to the application of microfluidics to biomedical and clinical studies. He is the recipient of various awards including Alfred P. Sloan Fellow, McKnight Technological Innovations in Neuroscience Award, and Keck Distinguished Young Scholar in Biomedical Research.
Dr. Chiu will accept his award at the upcoming MicroTAS 2010 Conference in Groningen, The Netherlands from October 3 – 7, 2010.
To view the latest research published in ACS journals by Dr. Daniel Chiu, visit the Analytical Chemistry 2010 Young Innovator Award page.