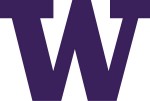 Applications are invited for full-time, tenure-track appointments in the Department of Chemistry. Outstanding candidates in all areas of chemistry and interdisciplinary areas involving chemistry will be considered for appointment at the Assistant, Associate, and Full Professor levels. We especially welcome applications in the areas of analytical, inorganic, and organic chemistry.
University of Washington faculty members engage in teaching, research, and service. Successful candidates will be expected to participate in undergraduate and graduate teaching and to develop innovative, vigorous, externally-funded research programs. Applicants must have a Ph.D. or domestic or foreign equivalent degree by date of appointment.
For information about the Department and to apply, please visit https://academicjobsonline.org/ajo/jobs/4322; applications should include a cover letter, curriculum vitae, statement of future research interests, and (at the Assistant Professor rank) three letters of reference. Priority will be given to applications received by October 3, 2014. Please direct all inquiries or disability accommodation requests to search@chem.washington.edu.
The University of Washington is an affirmative action and equal opportunity employer. All qualified applicants will receive consideration for employment without regard to, among other things, race, religion, color, national origin, sex, age, status as protected veterans, or status as qualified individuals with disabilities.