Announcments & Equipment Logs
NEWS ! : UW IT's NEW NMR DATA STORAGE SYSTEM – udrive – A FIRST LOOK
HAPPY NEW YEAR 2017  TO ALL NMR USERS !
As we had mentioned towards the end of 2016,  we are in the test phase of storing NMR data directly to the so-called 'udrive' storage facility, that is automatically provided by UW IT to anyone who has a UWNetid.
This will make the data storage secure with access restricted to only you, the user.
The data can be accessed from multiple platforms at any time.
The storage facility is maintained 24/7 by UW IT in an enterprise scale by dedicated IT professionals.
All the above should improve the reliability of accessing your NMR data remarkably.
What is UDrive ?
Here is the link to IT Connect web page that gives a summary :
Please note that the 'udrive' storage is automatically activated once a UWNetid is created (in contrast to what the following says).
For Windows users, here is the way you can connect to your udrive (yes, right now !).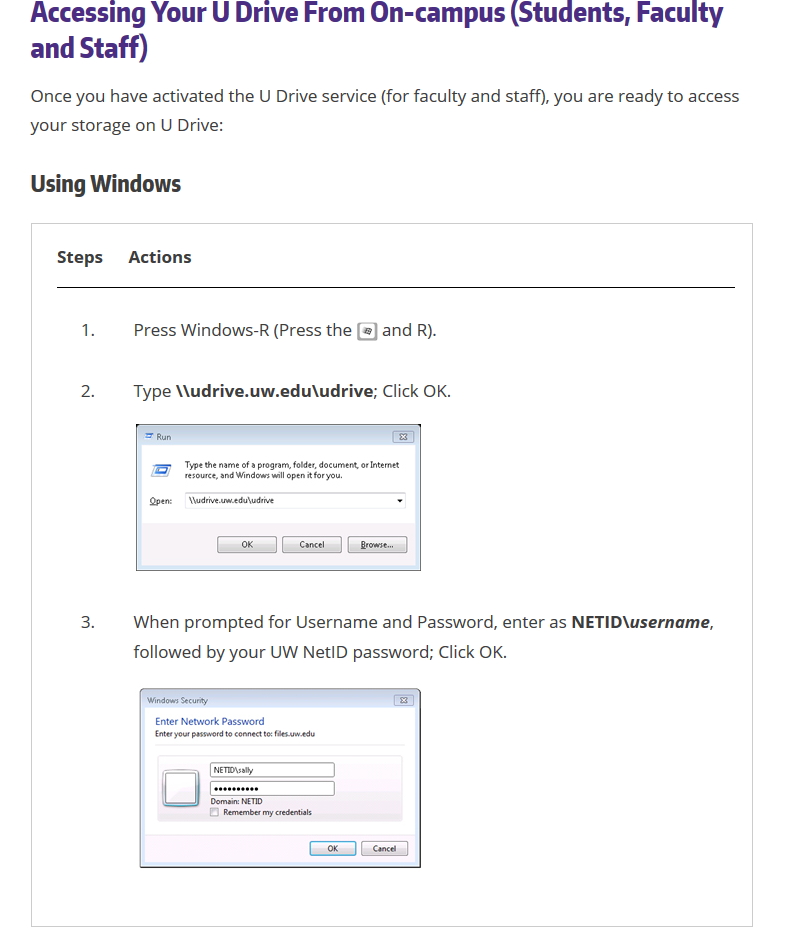 If you are a MAC user, here is the method to access the storage :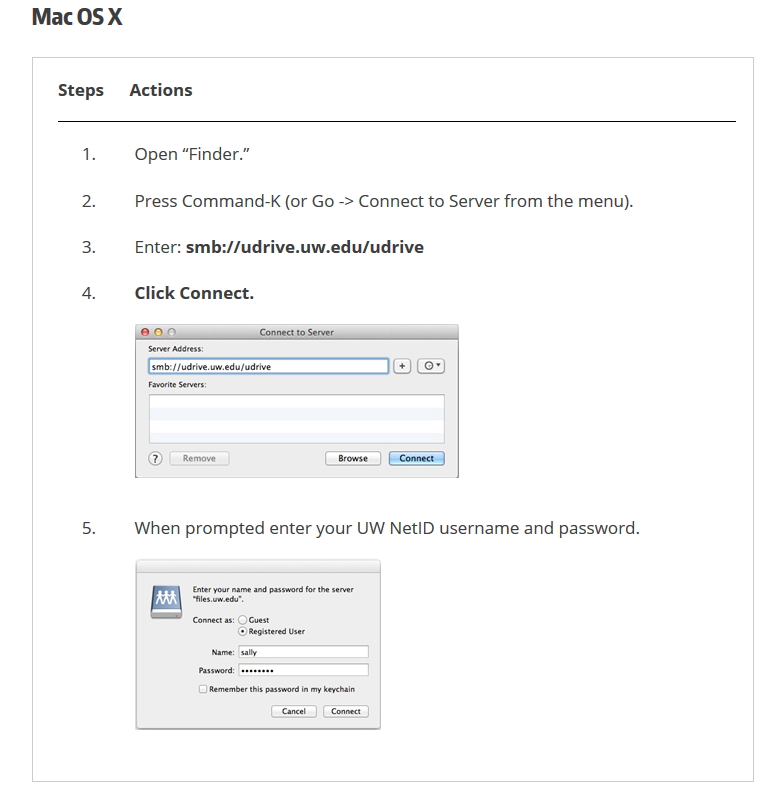 And, if you are Linux or Unix user, here is how you access the drive :

NMR Facility Manager
1/6/2017