Announcments & Equipment Logs
AV500 : WORKING NORMALLY
Few of the users have noticed a spike ridden baseline in the past several days, mostly in 1H spectra, apparently.  Evidently this is a sporadic issue since not all of them have reported this.  As I speak, the spectrometer is giving clean 1H spectrum, as shown below :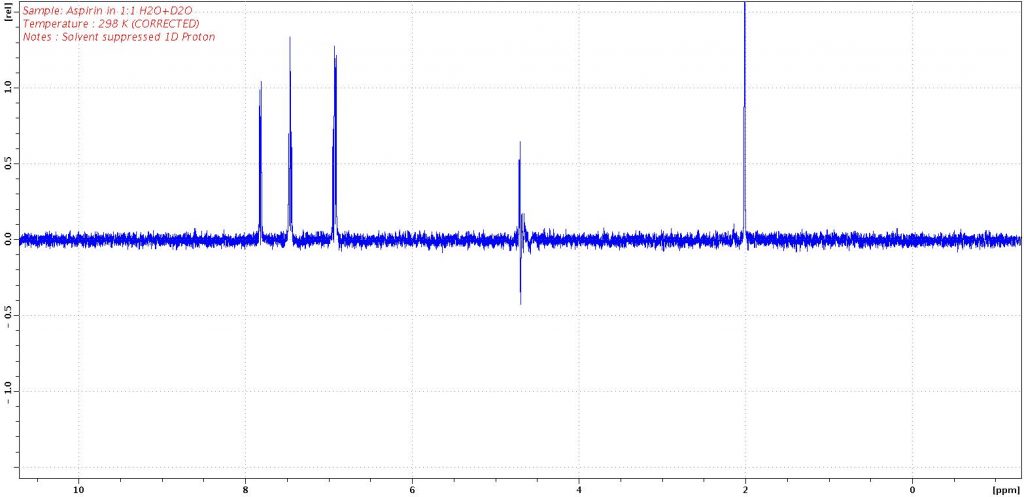 Multiple causes can account for the observed spikes, that include instability in the room temperature or a circuit board sporadically overheating.  If it is similar to the latter, we have to wait till the issue 'precipitates' before we can identify the part responsible and repair it.
I will keep you posted of further observations.
NMR Facility Manager
8/27/2018