Announcments & Equipment Logs
UPDATE ! AV500 – THE TBI PROBE IS BACK
The mechanical issue compromising the 1H match has been fixed in-house and the probehead is back in the magnet.
We have replaced the broken 1H match knob with a homemade knob.  I will show a picture below that clearly identifies the new homemade knob.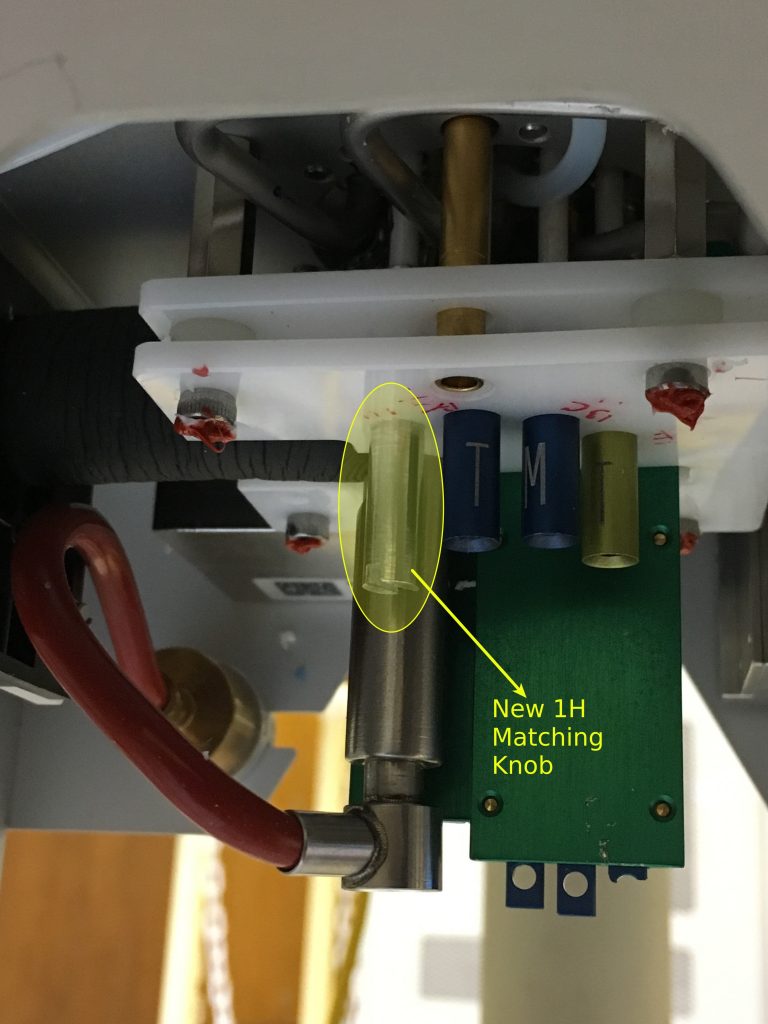 Only for 1H Match, you need to use the following tune/match tool
Please contact Adrienne or myself, if you have questions or concerns.
NMR Facility Manager
2/7/2019