Announcments & Equipment Logs
UPDATE : AV700 – VT CALIBRATION COMPLETE
With the backup chiller in place, the VT calibration for the high temperature range is complete.  Now, you can simply request the temperature you need to see at the sample.
The system will automatically adjust the temperature measured at the sensor to achieve this.
I show below an example to demonstrate the accuracy achieved.  The requested temperature is 310 K and the actual temperature, as measured by the Delta Chemical Shift of the High VT standard 80% Ethylene Glycol in DMSO-d6 is 310.09 K, pretty close to the demanded value.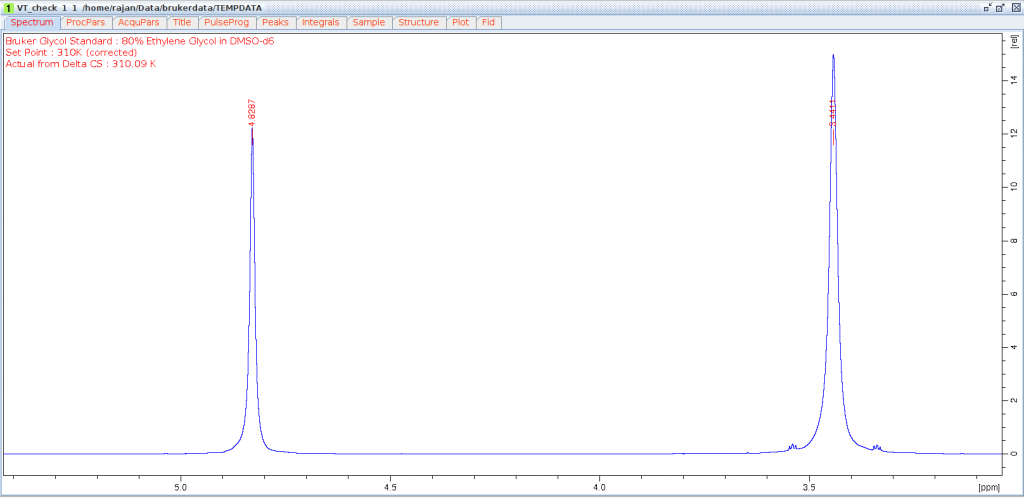 NMR Facility Manager
5/15/2019